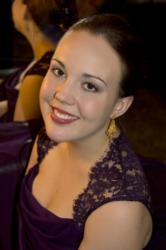 Scottsdale, AZ (PRWEB) September 06, 2012
On Monday, August 27, 2012, during the Trivedi Master Wellness® Monthly Enhancement Program (MEP™) Call, Dahryn Trivedi provided an in-depth look into Human Happiness from the female perspective.
Dahryn Trivedi's MEP™ Calls air on the last Monday of each month and are hosted by Mr. Mahendra Trivedi, founder of The Trivedi Foundation® and Trivedi Master Wellness™, a breakthrough new model of human health and wellness which aims to better the lives of humankind through transformation, elevation of consciousness and unprecedented scientific research, known as Trivedi Science™
Following her August 27TH Monthly Enhancement Program™ Call, Dahryn's Discourse was on high demand by individuals all over the world and was broadcasted via PRWeb by Mr. Mahendra Trivedi as a result. Due to the overwhelming response to both Dahryn's live call and published manuscript, Mahendra Trivedi has released a video replay of Dahryn's discourse which may be seen here: http://bcove.me/ewcvejrn
The general public will have an opportunity to see Mahendra and Dahryn Trivedi in person at the upcoming Global Trivedi Retreat, taking place in San Diego, California, USA on November 2-4,2012. Visit Trivedi Retreats for details.