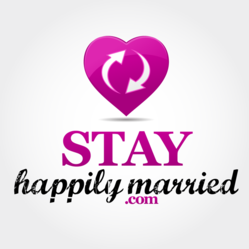 Stepparents should be very serious about pre-marriage counseling specific to stepfamilies.
Charlotte, NC (PRWEB) September 11, 2012
Families aren't put together with the same building blocks our parents and grandparents used, according to psychologist Dr. KaRae Carey. In an exclusive interview with Lee Rosen, a Charlotte divorce lawyer with Rosen Law Firm, Carey says that modern families are largely made of biological parents, stepparents, step kids and half-siblings – and modern parents are often unprepared to blend their families. Carey and Rosen also discussed a series of tips, which is available for download at StayHappilyMarried.com, that include repeating the mantra, "Not my ex, not my problem" and respecting biological parents, even if you dislike them or are constantly at odds with them.
"This is definitely something that people do not consider when they're getting married," says Carey. "Step[parent]s should be very serious about pre-marriage counseling specific to stepfamilies, because what works, and what's applicable, for nuclear and biological families is so very different from what works, and what's applicable, to stepfamily members."
Generally, kids bouncing between two homes can be a recipe for disaster – but if the parents handle it correctly, it can be a rewarding experience that helps kids grow emotionally. According to Carey, stepparents need to commit to co-parenting with biological parents.
"Stepparents and biological parents need to have a safe communication environment where they can speak up if they're feeling disrespected, if they're feeling disappointed with the experience, or if they have some input about how the experience can be made better without fear of reprisal or backlash," Carey suggests.
StayHappilyMarried.com hosts podcasts each weak featuring local and national professionals, covering topics like "Entrepreneurship and Marriage: Mixing Business and Pleasure" and "Fifty Shades of Grey: Is it Erotic or Abusive?"
About Rosen Law Firm
Rosen Law Firm maintains offices in Raleigh, Charlotte and Chapel Hill, where their divorce lawyers use cutting-edge technology to manage clients' cases. Rosen Law Firm provides a full suite of divorce-related legal services, including alimony, custody disputes, separation agreements, property distribution and domestic violence relief.