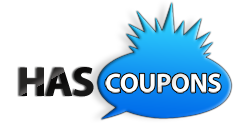 Best damn phones to own get right
Orlando, Florida (PRWEB) September 06, 2012
#1 Samsung Galaxy S3, this phone offers the most in computing power, and is available on Verizon, At&t, Sprint, and T-Mobile. The S3 is Samsungs global flagship phone for 2012 offers a full array of high end components.
Processor- the Galaxy S3 boasts a 1.5 snap dragon dual core processor for increased computing power.
Display- this phone has a large 4.8 in screen with a super amloled display that gives the phone rich crisp colors.
Camera- Samsungs Flagship phone offers an 8 mega pixel with flash, with 1080p video record rear camera that can record stills while shooting video. The front camera has a 1.9 mega pixel camera.
#2 Samsung Galaxy Note, this unique phone offers the user the best combo experience cell phone/tablet. The Galaxy Note is offered by A&TT, T-Mobile on their 4g networks.
Processor- The Galaxy note uses the same powerful processor as the S3 with the 1.5 snap dragon processor power is not an issue.
Display- This is what truly makes the Samsung Note unique with a gigantic 5.3in super amoled display.
Camera- In the photo department this phone will not let down, the 8 megapixel camera with flash, with the 1080p camcorder. Just like the S3 the Note has a 2 megapixel front facing camera.
#3 Lg Motion 4g, This Metro Pcs phone will not disappoint this phone offers the most in an affordable no contract 4g lte service. This phone is perfect for the parent trying to trim the cost of service down without compromising quality. The Motion 4g packs a 5 mega pixel camera with 1080p video record.
Processor- The Motion 4g compact but powerful with a 1.2 snap dragon processor will handle any job placed in its way.
Display- Lg Motion 4g with a 3.5in screen still as large enough to accomplish all tasks.
#4Motorola Razr HD and Maxx HD, are the two newest phones to the Verizon line up. These two phones are similar in design with less then .9mm in thickness difference. This gives the Maxx HD a slight advantage with a larger battery and improved battery life.
Processor- Both of these devices run on a dual-core 1.5 Snap dragon processor. This will make all computing tasks and gaming seamless an efficient.
Display- The Razr HD and the Maxx HD step it up a notch from their previous versions with 4.7 in screens.
#5 Motorola Atrix Hd,This At&t phone will not disappoint the Atrix HD imported in a similar design from the Razr. The slim shape is definitely eye appealing as well as comfortable. This phone boasts an outstanding 8 mega pixel camera with 1080p video record. IF in the market for a phone grab the Atrix Hd from At&t will make life simple with all the apps from Google Play.
Processor- The Atrix HD has a powerful 1.5 dual-core snap dragon processor.
Display- This phone has a 4.5 inch display, it is wide and tall. The phone is put together great with it slim design front to back.
Don't forget to always check for hascoupons.com updates on the best deals daily. After picking out your phone don't forget to get the proper accessories to keep it protected and stylish.