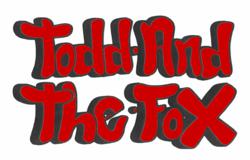 According to the song's writer and lead singer, Todd Eric Lovato, "'Sorry, Zozobra' is a song told from the perspective of young boy trying to reconcile the festivities of the annual burning of Will Shuster's Zozobra and his grisly, fiery fate."
Santa Fe, NM (PRWEB) September 05, 2012
In the days leading to the annual burning of Will Shuster's Zozobra™, Penguino Records announced the timely pre-release of "Sorry, Zozobra", a tribute to a fifty-foot marionette puppet, burned in effigy annually before tens of thousands in Santa Fe, NM. The song is the last track on Todd and the Fox's upcoming debut album. The album is scheduled for release in time for Todd and the Fox's October trip to South Korea and subsequent album release parties throughout the Southwest region and greater U.S. Todd and the Fox are a featured band on Santa Fe's premier on-line visitor guide SantaFe.com.
Listen and download the song at Todd and the Fox's SoundCloud page.
Hear the song on YouTube (http://youtu.be/HJDrs0S30vk)
Also, access information on SantaFe.com (http://www.santafe.com/blogs/read/a-song-for-zozobra)
According to the song's writer and lead singer, Todd Eric Lovato, "'Sorry, Zozobra' is a song told from the perspective of young boy trying to reconcile the festivities of the annual burning of Will Shuster's Zozobra and his grisly, fiery fate."
Lovato originally wrote the song while working on music to pair with his one of his father's short stories, "Zozobra's Great Escape," a heist adventure about a pair of kids who set out to rescue Zozobra. "I was born, raised and currently live in Santa Fe and I relate deeply to the emotions expressed by the characters in my dad's book," said Lovato. "I vividly recall experiencing profound and mixed emotions as child while watching Old Man Gloom transform from a grumpy giant into a blazing heap of ashes before my very own eyes.
"'Sorry, Zozobra' is inspired by a harmless puppet and a wonderful community event that brings together thousands in a ceremonial release of angst and gloom," Lovato continues. "It's also about witches, immolation and the dark side of fire."
Todd and the Fox's debut was produced by ToddEric Lovato; performed by Lovato, Erik Sawyer; mixed and mastered by AndrewClick; tracked at with Jono Manson at Kitchen Sink Studios; designed by JeffAtwell and Gordon Fluke; with guest musical appearances by Lumpy, TheImperial Rooster; and supported by listeners like you.
Contact Information:
Telephone- (505) 480-3865
Todd at toddandthefox dot com
About SantaFe.com:
SantaFe.com provides locals and visitors to Santa Fe alike the most current interactive platform for events, music, arts, business, dining and lifestyle. SantaFe.com is a division of Hutton Broadcasting, located at 2502 C. Camino Entrada, Santa Fe, NM 87507
Contact Information:
Scott Hutton
SantaFe.com / Hutton Broadcasting
http://www.santafe.com
(505) 471-1067 (Media inquiries only, please)