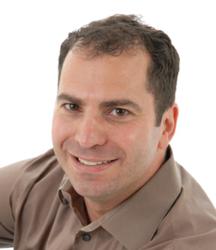 ...there are very simple lifestyle changes that women and men can take to help balance hormones and improve their chances of getting pregnant with IVF
VANCOUVER, CANADA (PRWEB) September 06, 2012
Lorne Brown (DR TCM), fertility acupuncturist and director of Acubalance Wellness Centre, will be presenting at the annual Canadian Fertility and Andrology Society (CFAS) Meeting, Thursday September 6th, as part of a symposium entitled "Lifestyle Factors Affecting Fertility" that includes esteemed fertility experts Albert Yuzpe M.D and. Jean-Patrice Baillargeon, M.D.
Increasingly, medical science is looking at the role lifestyle plays in fertility. There are a growing number of studies showing how factors such as age, weight (BMI), diet and stress levels can affect the success rate of in vitro fertilization (IVF) and the health of the child.
"We already know that age has a large impact on fertility in women and now we are starting to learn that it applies to men as well, both in terms of the success of IVF and the health of the baby." says Dr. Brown. "While we can't control the number of birthdays, there are very simple lifestyle changes that women and men can take to help balance hormones and improve their chances of getting pregnant with IVF."
Dr Brown will be talking about how integrating fertility acupuncture, stress management and diet with assisted reproductive therapy can help women and couples optimize their fertility, improve the IVF experience and help increase their chances of having a healthy baby.
Undergoing IVF is inherently stressful. In a recent study, close to 50% of participants, all who were going through IVF, showed symptoms of post-traumatic stress disorder. This level of distress can impair their chances of getting pregnant and result in women stopping IVF.
"If we can help women get a sense of control and give them strategies to alleviate their distress, we can improve their entire experience and possibly improve their chances of conceiving at the same time," says Dr. Brown. "For example, acupuncture has been shown to mediate the stress hormones and stimulate the feel-good endorphins."
Another aspect that people have control over is their diet. A slow carb diet can help regulate insulin levels, which in turn affect fertility hormones. "We are also learning how incredibly important fats are for fertility." says Dr. Brown. A new study from the Harvard School of Public Health found that eating the good fats found in avocados and olive oil tripled the chances of success for women seeking to get pregnant through IVF.
"Healthy monosaturated fats like those found in avocados are exactly the fats we promote in the Acubalance diet. They can have a significant impact on insulin levels and inflammation—both factors that affect fertility." says Brown.
About one in six couples are infertile, with 40% of these infertilities resulting from the male. Male fertility is also affected by diet. A recent study has shown that men who ate a high trans and saturated fat diet had a reduced sperm count and concentration of about 40% compared with men who had less "bad" fat intake.
For men, eating around two handfuls of walnuts a day improves sperm health, according to a study in the journal "Biology of Reproduction." This study found that sperm shape, movement and vitality improved in men who added walnuts to their daily diet for at least 12 weeks. Researchers attribute this to the essential fatty acids (good fats) found in these nuts, which appear to enhance sperm development.
Dr. Brown will also be holding an interactive public seminar on fertility-super-foods, supplements and fertility acupuncture at Whole Foods Market in Vancouver, Wednesday September 12th at 7:00-9:00 pm.
People attending can sample fertility recipes following the Fertility diet's principles. They will also have the opportunity to book a free, fifteen minute consult with Dr. Brown.
For more information about the public seminar, go to - http://www.acubalance.ca/event