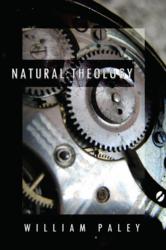 If anything shows the growing strength of the Intelligent Design movement, it is the fact that its opponents can hardly do more than paint every 'ID' proponent as a 'closet creationist.'
La Crosse, Wi (PRWEB) September 06, 2012
Just over two hundred years ago, but nearly two hundred years ahead of his time, a certain William Paley set the world on fire with his powerful argument that biological life was proof positive of an Intelligent Designer. Paley bravely identified this Designer as God. The debate has ebbed and flowed over the centuries, but few will have failed to notice that Paley's proposition is back on the table for consideration. This, in the face of tremendous opposition.
Why? The man who eventually raised the most strident objection to the proposition, Charles Darwin, wrote: "I do not think I hardly ever admired a book more than Paley's 'Natural Theology': I could almost formerly have said it by heart." Even strident atheist Richard Dawkins of "The Blind Watchmaker" fame had to give Paley his due.
Evidently, there was, and is, something remarkably compelling about Paley's book and argument. Indeed, while modern day proponents of 'intelligent design' are less willing to associate their conclusions with a specific identification of who the designer actually is, there can be no question that there their viewpoint is flourishing, despite every attempt in some quarters to stamp it out.
If anything shows the growing strength of the Intelligent Design movement, it is the fact that its opponents can hardly do more than paint every 'ID' proponent as a 'closet creationist.'
The truth seems to be that however much some people find Darwin's natural selection a plausible explanation for the tremendous 'appearance' of design, most people find it more parsimonious to dispense with the 'appearance' caveat, and come down on the side of Paley's natural theology. Perhaps it simply boils down to the fact that when the chips are down, most people really are willing to "follow the evidence" with Antony Flew, an atheist that changed his mind near the end of his life and published a book to explain why.
A new edition of Paley's "Natural Theology" that was recently released is designed to aid the modern researcher looking to delve into how this two hundred year old philosophical argument ticks. Equipped with a carefully crafted index and an attractively adorned cover, today's readers who want to know how things all began now have a good place to start.
The book is available on Amazon.com and other online retailers and has been compiled into an e-book for Kindle. A new website will even allow readers to examine the text for free: http://www.naturaltheology.us