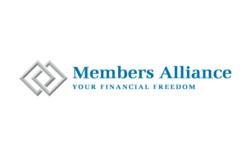 Those who aren't boosting their supers yet need to ask themselves one question: 'If not now, when?
Australia (PRWEB) September 09, 2012
According to a recent data from the ASFA, someone who makes $60,000 a year from ages 25 through 60, and retires after 35 years of contributions, will accumulate a total of approximately $260,000 in today's dollars. Those who start at 50 years old will have approximately $50,000 in their funds when they reach 60 years of age.
Younger people are advised to start thinking about boosting their supers now. The first step is to find out how much money they already have, and what they will have when they retire if they don't make extra contributions. The last definitive Australian Bureau of Statistics publication on super balances said that, in 2007, 33% of those aged 25 to 34 had balances up to $9,999, while 28% had balances between $10,000 and $24,999.
In an attempt to promote awareness in younger workers, many in the superannuation industry are using social media such as Facebook and Twitter to publicise the necessity of saving early. According to the Australian Institute of Superannuation Trustees (AIST) Chief Executive Fiona Reynolds, "social media may end up being the savior for the super industry" in their efforts to contact younger workers and get them thinking about their futures now.
In their Twitter efforts, AIST members are pointing out advantages to starting young. One main benefit is that the earlier one saves, the longer their money has a chance to compound. Another is that the government matches extra contributions by co-contributing 50%.
Members Alliance Australia CEO David Domingo stresses the importance of taking control of one's super as soon as possible: "The average citizen who doesn't make any extra contributions to his or her super might get to retirement and find out that they only have enough money in their funds to lead a modest lifestyle. While even those who are getting a late start can help themselves greatly by contributing extra money to their supers now, those who start in their twenties can make a huge difference in how well they live after they retire if they start contributing extra now."
Domingo continued, "The economy is on an upswing now, and that makes it a perfect time for most people to develop the habit of taking a little extra off the top of their paychecks to insure their futures. The money you save today will turn into a lot more by the time you reach retirement age. Most people find that they don't even notice their smaller paychecks after a few weeks, as they adjust their budgets to their new take-home pay."
Domingo concluded, "Those who aren't boosting their supers yet need to ask themselves one question: 'If not now, when?'"
Members Alliance is a financial planning firm with a solid reputation for giving comprehensive financial advice designed to take care of all of their clients' financial needs. Their services include tax effective methods, wealth creation, debt conversion and reduction, financial risk management, and property investment.
You can find more information at their website: http://www.membersalliance.com.au/ or you may also contact them through phone number 1300 365 731.