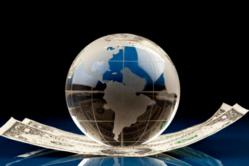 "The last thing the global economy needs is further job layoffs," he says, "…but if GDP growth does not accelerate soon, many more firms may be laying off workers to meet earnings guidance estimates, putting further pressure on the global economy."
New York, NY (PRWEB) September 08, 2012
In a recent Investment Contrarians article, editor Sasha Cekerevac writes that gross domestic product (GDP) growth has been lackluster in the U.S., negative in Europe, and decreasing in China. Cekerevac reports that, while many are hoping for a pickup in GDP growth, a recent warning from Doug Oberhelman, CEO of Caterpillar Inc., has poured cold water on that theory.
Citing an article in The Financial Times (Weitzman, H., "Caterpillar warns on global uncertainty," The Financial Times Aug. 19, 2012), Cekerevac quotes Oberhelman on his belief that the global economy is more uncertain now than in 2008, albeit less dire.
According to Cekerevac, comments made by CEOs of international companies should not be taken lightly: "As they have operations in multiple locations, their infrastructures are usually quite adept at picking up on signs regarding the health of the global economy."
The Investment Contrarians editor observes a sign of the global economy's declining heath; that sign is Caterpillar's recent announcement that it is moving approximately 2,300 excavators from China to other parts of the global economy. While the lack of GDP growth in Europe wasn't a real shock, Cekerevac reports that Caterpillar overestimated China's level of GDP growth and, as a result, now has far too much inventory in that region.
One additional worrisome sign is that the firm is able to meet its earnings targets, but is reducing revenue guidance, notes Cekerevac. The earnings targets, Cekerevac suggests, will be met most likely through cost-cutting—job layoffs.
"The last thing the global economy needs is further job layoffs," he says, "…but if GDP growth does not accelerate soon, many more firms may be laying off workers to meet earnings guidance estimates, putting further pressure on the global economy."
According to Cekerevac, Oberhelman's comments send a strong message, particularly to investors who should heed his warning.
To see the full article and to get a real contrarian perspective on investing and the economy, visit Investment Contrarians at http://www.investmentcontrarians.com.
Investment Contrarians is a daily financial e-letter dedicated to helping investors make money by going against the "herd mentality."
The editors of Investment Contrarians believe the stock market and the economy have been propped up since 2009 by artificially low interest rates, never-ending government borrowing and an unprecedented expansion of our money supply. The "official" unemployment numbers do not reflect people who have given up looking for work and are thus skewed. They believe the "official" inflation numbers are also not reflective of today's reality of rising prices.
After a 25- to 30-year down cycle in interest rates, the Investment Contrarians editors expect rapid inflation caused by huge government debt and money printing will eventually start us on a new cycle of rising interest rates.
Investment Contrarians provides unbiased research. They are independent analysts who love to research and comment on the economy and investing. The e-newsletter's parent company, Lombardi Publishing Corporation, has been in business since 1986. Combined, their economists and analysts have over 100 years of investment experience.
Find out where Investment Contrarians editors see the risks and opportunities for investors in 2012 at http://www.investmentcontrarians.com.
George Leong, B. Comm., one of the lead editorial contributors at Investment Contrarians, has just released, "A Problem 23 Times Bigger Than Greece," a breakthrough video where George details the risk of an economy set to implode that is 23 times bigger than Greece's economy! To see the video, visit http://www.investmentcontrarians.com/press.