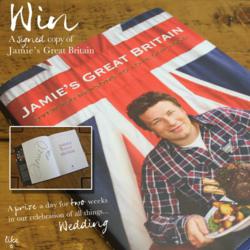 (PRWEB) September 07, 2012
Leading retailer Indigo Furniture is to give away a top prize every day for 14 days to mark the introduction of its wedding list service.
Every prize up for grabs is linked to the traditional wedding anniversaries, such as paper, cotton and fruit and flowers, and the theme of each giveaway will be linked to the gifts that have been given to happy couples on those celebratory days, including gift vouchers, luxury bed linen, and artisan flower bouquets.
Indigo Furniture has teamed up with a number of other premium brands for this superb competition, including Emma Bridgewater, Viners, The Linen Works and Bunches.co.uk.
The first day of the competition marks the first year wedding anniversary, which is traditionally paper, and the prize is a signed copy of celebrity chef Jamie Oliver's Great Britain. Other prizes to be handed out over the next two weeks by Indigo remain a surprise, but promise to be equally as exciting.
Contestants can enter the competition via Indigo Furniture's website or Facebook page at [https://www.facebook.com/indigofurnitureltd, and the lucky winner will be chosen at random with the winner's name posted on the Indigo blog. Terms and conditions apply.
The 14-day giveaway celebrates the launch of Indigo's wedding list service that will help couples receive their dream furniture in time for their big day. The Indigo wedding gift list service includes a simple set-up process that manages each couple's account for them and keeps things stress-free - details are available on the website at http://www.indigofurniture.co.uk.
Indigo Furniture is based in the Peak District of Derbyshire, and over the last twenty years has built a renowned reputation as the manufacturer of quality solid oak timber furniture made in the traditional British style, with all products made in their Matlock workshop. With more than a nod to sustainability, Indigo Furniture works alongside the Woodland Trust, and for every tree cut down to build their furniture, multiple trees are planted.
The company can count among its satisfied customers a host of famous names, including opera singer Alfie Boe, former England cricketer Darren Gough, actress Claire Sweeney and naturalist Kate Humble. For more information, visit the Indigo website.