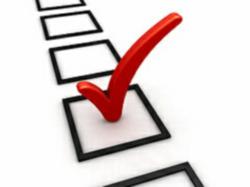 Wireless home security systems are becoming more and more popular. Especially since you can access them via your iPhone or Android device.
New York, NY (PRWEB) September 06, 2012
6Webs.com, a national home security review site, has released its 2012 reviews of the best home security systems. The company performs annual reviews of dozens of home security companies then ranks the top five home security companies based on a predetermined set of criteria.
According to 6Webs.com there are a few key factors that consumers find important when deciding on what home security system they should purchase.
1. Safety and Reliability: The home security system's technology should be cellular-based and free from wires. The reason behind this is so a burglar or intruder cannot cut your telephone or Internet wires before entering the home. Most homes are susceptible to this kind of attack.
2. Customer Service: The home security company should have an excellent customer service record. Now a days more people care about quality and the overall experience they receive from a company. Looking at a company's customer reviews says a lot about the way they treat customers.
3. Convenience: There has been drastic technological improvements in the home security field in the last five to ten years. Now all communications have gone wireless and can be controlled from an iPhone or Android device. This is the convenience factor that saves time and keeps you informed. Now home security system consumers can remotely arm/disarm their system and receive text message alerts when doors are opened or closed.
You can visit 6webs.com for the full details on the 2012 home security system reviews they have conducted. Some of the companies they ranked in the top five are FrontPoint Security, Protect America and ADT.
About 6Webs.com
6Webs.com is dedicated to helping consumers find the best security system for their families. They perform the research and provide their findings in an easy to consume format that not only saves consumers time but also allows them to chose the best security system for their lifestyle.