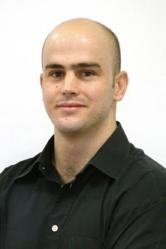 (PRWEB UK) 7 September 2012
Rudi joins eDigitalResearch after several years of working in various market research positions, including most recently at Symphony IRI as Senior Insight Manager providing retail insight and analysis to FMCG clients. Rudi brings with him a wealth of process knowledge and account management skills to help provide invaluable insight to some of eDigitalResearch's biggest telecoms clients.
Rudi Van Wyk, Senior Research Manager at eDigitalResearch, comments, "I am delighted to be joining such a progressive and forward thinking company. eDigitalResearch are able to tackle unique research projects by building bespoke insight programmes with their teams of passionate researchers and technical specialists and I'm excited to be part of that. I bring with me a lot of specific research skills and experience, and I'm looking forward to sharing my expertise, strengthening client relationships and growing the existing client base".
Alongside Rudi, eDigitalResearch also recently appointed Amelia Burnett, Lisa Williams and Rob Kitchen to various senior roles throughout the organisation, as the result of consistent 20% year on year growth and a number of major account wins.
Research Manager Amelia joins the Retail team at eDigitalResearch from Market Measures, and will be instrumental in providing account management support to various clients. Meanwhile the Office for National Statistics' Lisa Williams joins the Telecoms and Finance team as Research Manager responsible for a number of key accounts, whilst Rob Kitchen joins the Travel team as Senior Research Analyst from Optimisa with the responsibility of overseeing eDigitalResearch's travel clients.
Derek Eccleston, Head of Research at eDigitalResearch, comments, "We are really pleased to welcome Rudi, Amelia, Lisa and Robert on board. We've had a strong passion for research and actionable insight at eDigitalResearch since we started and we actively look for those researchers who are as excited by new and innovative methodologies as we are, to help us to continue to provide the invaluable insight and support to our new and existing clients".
ENDS
About eDigitalResearch
eDigitalResearch are insight specialists with an expertise in online and multichannel business. We bring passionate researchers, technical experts and art designers together all under one roof to work with clients and create bespoke insight programmes. eDigitalResearch not only offer unrivalled digital research expertise and insight support, but state-of-the-art technology and innovation that works seamlessly with your systems and data across customer touch points. Our products and services help you to reach your customers no matter how they interact with businesses.