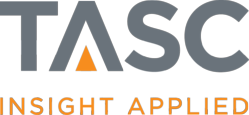 "With a laser focus on continuous improvement, we will be even better positioned to help our customers navigate their affordability challenges while fulfilling their mission of keeping our nation safe and secure." - David Langstaff, TASC President and CEO
Chantilly, VA (PRWEB) September 06, 2012
TASC, Inc. has promoted John P. Hynes Jr. to executive vice president and chief operating officer, effective immediately. In this new role, Hynes will drive operational effectiveness in support of rapidly evolving customer requirements to ensure their success and, in turn, the company's growth.
"The time is right for TASC to make another refinement in our organizational structure. With a laser focus on continuous improvement, we will be even better positioned to help our customers navigate their affordability challenges while fulfilling their mission of keeping our nation safe and secure," says David Langstaff, president and chief executive officer of TASC. "From both his military and business experience, John brings the insight and perspective that ensure we continue to deliver value that benefits our customers and, ultimately, taxpayers."
"As a company, we promise our customers to leverage our domain and technical expertise to continuously innovate our processes and integrated offerings," says Hynes. "Against the backdrop of unpredictable threats and tight budgets, it is essential that we do everything we can to be an even more responsive and agile company. I'm honored to lead that effort for TASC."
Hynes, who worked at TASC from 1990 to 2001, returned to the company in 2011 to become senior vice president of TASC's Defense and Civil Group. Before rejoining TASC, he was senior vice president and general manager of SAIC's Mission Support Business Unit, and also president of ManTech Security and Mission Assurance. He began his civilian career as an analyst at TASC, where he went on to hold leadership positions including program manager and director of a business unit focused on geospatial systems and text processing.
Previously, Hynes served eight years in the U.S. Navy, where he was a naval aviator as well as an intelligence analyst and department head at the Naval Operational Intelligence Center. He earned a bachelor of science in economics at the U.S. Naval Academy and a master's in management information systems at George Washington University.
Founded in 1966, TASC, Inc., helps solve complex national security and public safety challenges by providing advanced systems engineering, integration and decision-support services to the Intelligence Community, Department of Defense and civilian agencies of the federal government. With about 5,000 employees in 40 locations, TASC generates more than $1.5 billion in annual revenue.