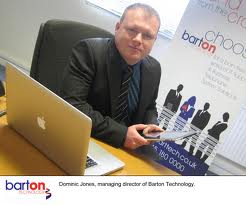 Our VoIP service offers businesses cheaper rates than those provided by traditional operators.
(PRWEB UK) 10 September 2012
IT and telecom systems provider Barton Technology has launched a new range of VoIP (Voice over Internet Protocol telephone) services suitable for SMEs in the retail, finance, legal, insurance, construction and not for profit sectors. The company now delivers internet telephony solutions ideal for small and medium organisations who want to take advantage of the comparatively lower charges VoIP delivers.
There are two types of VoIP systems available from Barton Technology. The first one is ideal for companies who already have their own handsets and only require SIP (Session Initiation Protocol) trunks to make calls. The second type of telephone system is hosted VoIP. In this case, the provider hosts the telephone system or systems in the cloud. This allows users to take the handset with them and plug it anywhere, keeping in contact with other areas of the business and benefitting from free calls to colleagues covered by the same contract.
"Typically, our clients need a new telephone system because their present equipment is outdated and doesn't function as it should," explained Dominic Jones, managing director at Barton Technology. "Alternatively, they might have outgrown their current system and are now looking for their first professional telephone solution. Functions such as auto attendant, voice mail to email and remote access are some of the benefits they stand to gain by switching to a modern telephone system.
"Furthermore, our VoIP service offers businesses cheaper rates than those provided by traditional operators. Our two services are suitable for different kinds of organisations. Hosted VoIP is usually implemented for SMEs with less than 10 employees, who don't need a fully-fledged telephone system. Our other services are better suited to large companies," concluded Jones.
A further advantage of Barton Technology's service is the flexible scalability it provides. Should a business grow, change its focus or diversify, the flexible VoIP can be extended to as many as 350 users.
Barton Technology also offer computer assistance and IT support packages for businesses in the London area.