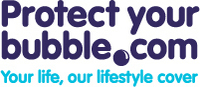 (PRWEB UK) 8 September 2012
A recent Protect your bubble survey found over 80% of people take their mobile phone on holiday, 12% take a camera and 3% take a tablet computer. If taking all 3 of these items on holiday that would be an estimated value of £1300. The survey also revealed 22% of people will not get insurance or don't know if they are covered. This begs the question do they really consider the value of items they take holiday?
Expensive gadgets, jewellery, sports equipment, personal documents (such as passports) and of course yourself all need insuring when travelling abroad.
Before setting off on holiday, take some time to do some research on any dangerous areas or places which should be avoided. Also try and find out the risks of using public transport at different times of day.
In terms of money, the best advice is to keep it in a money belt which is worn underneath clothes – a bumbag is more likely to signal tourist to thieves. It's also a good idea not to keep holiday money all in one place. Spread it in different parts of luggage or on the body, so keep some in a pocket, some in the money belt and so on.
When booking a hotel, look out for those that offer a safe, locker or safety deposit box. They are commonplace now-a-days but if not available spread possessions and money throughout the room to reduce the risk of everything being stolen.
If particularly worried about money, think about taking a pre-loaded traveller's cheque card which is guaranteed against theft and loss and is widely accepted in most places.
When it comes to gadgets, obviously use common sense and don't display anything expensive unless absolutely necessary. Pay attention to belongings at all times, and if it's not essential, don't take it!
It advisable to take a minimal about of jewellery on holiday and perhaps consider only taking cheaper, costume jewellery. Again, it's common sense not to wear/display anything expensive in any dangerous areas, and always keep unworn jewellery locked away in a safe when possible.
When going on a sporting holiday, make sure your policy covers loss or damage to equipment, especially if it needs to travel in the hold of a plane.
As for yourself, the most valuable possession, holiday insurance will cover the bills of any medical problems and is the most important reason for taking out a travel insurance policy. It's almost unbelievable how quickly medical bills can add up, not to mention the cost of returning to the UK should you need special assistance.
Protect Your Bubble provides a comprehensive range of travel insurance options, with single trip policies starting from as little as £3.96. They also offer great value gadget insurance which covers trip abroad of up to 90 days. Visit Protect your bubble for a quote
About Protect your bubble UK
Backed by a Fortune 500 company, Protect your bubble is the UK's largest specialist gadget insurer that also offers a wide range of gadget insurance products including iPhone insurance, travel insurance, Laptop insurance and tablet insurance all at wallet-friendly prices.
Related Links:
Gadget Insurance - uk.protectyourbubble.com/gadget-insurance/
Mobile Phone Insurance - uk.protectyourbubble.com/gi-mobile-phone-insurance.html
iPhone Insurance - uk.protectyourbubble.com/ip-iphone-insurance.html
Find Us On:
Facebook: facebook.com/ProtectYourBubble
Twitter:twitter.com/#!/protectyrbubble
YouTube: youtube.com/user/protectyourbubble