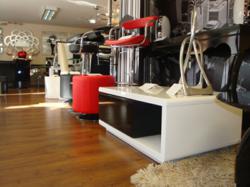 FurnitureInFashion is to Launch Stores in Qatar, Kuwait, Dubai, and Saudi Arabia
(PRWEB UK) 28 September 2012
FurnitureInFashion shared its expansion plans and is launching its stores in Qatar, Saudi Arabia, Kuwait, and Dubai in the next 12 months. The company is already working on launching its first flagship store in Dubai and is looking for an ideal location in Dubai to exclusively sell living room furniture and dining room furniture.
FurnitureInFashion is going to expand its catalogue for sale in Kuwait, Saudi Arabia, Qatar and Kuwait within the next 12 months. FurnitureInFashion is now one of the leading online retail furniture stores in the UK and is expanding locally and globally as well. The aim of FurnitureInFashion is to give a colorful shopping experience by provoking their aesthetics with its exquisite range of furniture. The owner and managing director of FurnitureInFashion Asad Shamim excitedly shared his plans of expansion and said, "We are very pleased to announce the launch of our new flagship stores in the Middle East. FurnitureInFashion has been performing remarkably in the UK and it is the success of our company that we are now expanding our business operations in the Middle East. We are going to expand our catalogue gradually in these countries by offering modern furniture and uncompromising quality."
FurnitureInFashion recently also announced the launch of new showrooms in some of the big cities of the UK. The new showrooms are going to be launched in major cities of UK including London, Sheffield, Birmingham, Leeds, Liverpool, Leicester and Bristol to provide unique and personalized shopping experience to greater customers. FurnitureInFashion is making a parallel progression in terms of its national and international expansion which is going to benefit the company in creating global brand awareness and become one of the top ten furniture brands.
FurnitureInFashion is looking out for forming partnerships in Qatar, Kuwait, Dubai and Saudi Arabia. As explained by the MD of FurnitureInFashion, "We are looking for partnerships with furniture companies in these countries where the host companies will provide us with space and we will provide the stock to them. Our stock will include living room furniture, office furniture, dining room furniture and bathroom furniture. We have already asked the commercial property owners to contact us if they are interested in providing us space by forming business partnerships with us." He also added, "FurnitureInFashion is already working with a large network of affiliates and drop shippers. Given the storage capacity and business opportunities, we will also welcome affiliates and drop shippers from these countries to work with us."
The MD of FurnitureInFashion Asad Shamim said, "Although FurnitureInFashion is an online retail store and everyone can purchase with us at anytime but we still believe in providing aesthetic purchasing experience to our customers by providing our showrooms in these countries. Although online purchase trend has increased over the time but there is still a huge market of buyers who prefer checking the furniture items physically before finalizing a purchase. To provide comfort and ease of purchasing to these customers, we are entering the markets of these countries. We are going to provide uncompromising quality to our customers with the best of home delivery and customer services."
FurnitureInFashion is open for any available partnership opportunity in Kuwait, Qatar, Dubai and Saudi Arabia. FurnitureInFashion is already working in partnership with the Malaysia based furniture manufacturing company which has allowed FurnitureInFashion to increase its production capacity, ultimately serving more customers.
About FurnitureInFashion
FurnitureInFashion is a UK based online retail business. It supplies furniture items from its German based warehouse and has a showroom in Bolton, UK. The company provides everything from umbrella stand wall art and room dividers to bedroom, bar stools and computer tables. FurnitureInFashion offers excellent free delivery within UK and has a fantastic customer service as well. For further information and details about the sale, visit http://www.furnitureinfashion.net