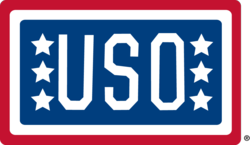 We could not be more excited and proud to finally open the doors to USO Tampa Bay and begin serving our nation's troops and their families- those who sacrifice so much for our country.
Tampa, FL (PRWEB) September 06, 2012
Active duty troops and military families living in the Tampa area, as well as the more than 300,000 who transit through the Tampa International Airport, each year now have a USO center to call home. USO Tampa Bay, Inc., built out of the support from Tampa Bay donors and volunteers, and constructed as part of Tampa International Airport's $30M main terminal modernization project, opened its doors today.
"Plans to bring a USO to the area began two years ago," said Walt Lamerton, Board Chair, USO Tampa, Bay, Inc. "We could not be more excited and proud to finally open the doors to USO Tampa Bay and begin serving our nation's troops and their families- those who sacrifice so much for our country. At USO Tampa Bay, they will find a comfortable place to rest their head, put up their feet or grab a snack or drink. They will find a home away from home. We are happy to be able to serve those who serve us and we're grateful for the support of the Tampa Bay Community."
The USO Liberty Bells delivered a beautiful rendition of the National Anthem to start the ceremony followed by remarks by USO representatives, community supporters and distinguished guests including Brigadier General Ralph Groover, Deputy Director, Strategy, Plans and Policy Directorate, US Central Command, Colonel Scott DeThomas, Commander, 6th Air Mobility Wing, MacDill Air Force Base, and Congressional Representatives C.W. "Bill" Young, Gus Bilirakis, and Kathy Castor.
The Grand Opening ceremony was attended by hundreds, including many men and women currently serving at MacDill Air Force Base in Tampa. Col. DeThomas spoke about the need for a USO to support these brave men and women and their families.
"As I look around the room and I see all of the different friends and families and participants here for something as great as bringing a USO to Tampa Bay, I'm overwhelmed," said Col. DeThomas. "It's amazing to watch, it's amazing to see the cooperation and the community rally behind our service men and women. As the representative for MacDill, speaking for the almost 30,000 folks out there, active duty, traditional reservists, family members, we are so thankful for all that you've done for this great community."
Congressional representatives from both sides of the aisle joined Tampa community supporters to cut the ribbon and officially welcome USO Tampa Bay, Inc. to the Tampa community and USO family. USO Tampa Bay Board Chair Walt Lamerton, joined by representatives from each branch of the service, concluded the ceremony by dedicating the new center to our nation's military.
"You hear a lot about the Congress always having differences and always having spats and arguments and debates, but when it comes to supporting our military, there is no difference," said Congressman Young. "It makes no difference, Republican or Democrat we are all under one flag."
Open seven 7 days a week from 6am until 9pm, USO Tampa Bay will offer signature USO programs and services to troops and their families such as Internet connectivity, laptops, television, telephones, snacks and beverages. The center will also be a future host of United Through Reading's Military Program, which allows service men and women to record themselves reading a story to their children or other family members and have that recording sent home to their loved ones.
Construction of the USO center is one element of Tampa International Airport's $30M main terminal modernization project, which also includes four new Visitor Information Centers at baggage claim, new signage and walkways at ticketing and baggage claim curbsides, restroom refurbishment and installation of high definition video walls. Airport CEO Joe Lopano said the USO is an important part of the overall project.
"With MacDill Air Force Base here in Tampa, the military is a key piece of our community fabric," Lopano said. "All of our service men and women, their families and veterans should be welcomed to the airport as the heroes that they are. The USO allows us to do that."
The USO operates more than 160 locations worldwide with a presence on military installations, in airports, as well as remote forward operating bases in Afghanistan. Last year, USO locations were visited nearly 8-million times by troops and their families. USO Tampa Bay is recruiting for volunteers and community supporters. For more information, or to get involved, visit http://www.usotampabay.org.
Click here for photos from the event as well as full press kit and additional information about USO Tampa Bay, Inc.
@USO_TampaBay
facebook.com/USOTampaBay
http://www.usotampabay.org
# # #
About the USO
The USO (United Service Organizations) lifts the spirits of America's troops and their families millions of times each year at hundreds of places worldwide. We provide a touch of home through centers at airports and military bases in the U.S. and abroad, top quality entertainment and innovative programs and services. We also provide critical support to those who need us most, including forward-deployed troops, military families, wounded warriors and their families and the families of the fallen.