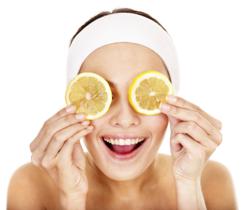 We Keep Your Skin Going and Glowing!
Williamsville, NY (PRWEB) September 07, 2012
Face Fitness Skin Care, a premier skin care spa in Buffalo, New York, recently announced offering powerful antioxidant treatments and products that reverse the effects of the sun.
At the end of summer there is plenty of environmental damage and seasonal changes that affect your skin's condition. "Your skin gets parched, freckled and pigmented," said Michelle Giamberdino, owner of Face Fitness Skin Care. In an effort to help clients reverse the environmental and sun damage, the spa is offering several discounts on products and skin care treatments as part of their "Sun Undone" promotion.
Face Fitness Skin Care is featuring a rich Vitamin C Antioxidant Facial Treatment that will help lighten and brighten the coloration of your skin and improve the texture, leaving soft, healthy, glowing skin. The spa also offers a clarifying kit, which is a physician prescribed at-home treatment regime to help reduce the appearance of hyperpigmentation, sun spots, fine lines and wrinkles. Now through September 30th, receive $15.00 Off their Vitamin C Antioxidant Treatment and $50.00 off of their clarifying kits.
In addition to the summer facial discount, Face Fitness Skin Care is giving away a weekly free brow shaping and a monthly facial on Facebook. Facebook users who"like" the spa and register, are entered to win.
Appointments for skin care services, including the summer facials, can now be booked online at Face Fitness Skin Care's website, http://www.facefitnessltd.com. Gift certificates may also be purchased on the company's website. For more information about special events and promotions, as well as new advances in skin care, visit the experts at Face Fitness Skin Care. "We keep you skin going and glowing!"
About the company:
With more than 25 years experience, the Face Fitness Skin Care professionals have cocktailed the finest ingredients from all of our skin care lines to create the best signature skin treatments available with visible results. Their goal is to educate their customers about their specific needs and customize a treatment plan to achieve healthy, beautiful skin. Face Fitness Skin Care's estheticians will recommend a facial best suited to their customers unique needs at the time of their appointment. For more information visit their website at http://www.facefitnessltd.com.