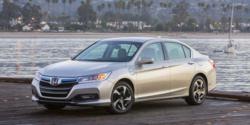 The rotary engine makes a comeback, in a hybrid.
Campbell, CA (PRWEB) September 06, 2012
Mazda Hybrid Rotary by Next Year
At this week's Moscow International Motor Show, Mazda CEO Takashi Yamanouchi announced that the Japanese automaker will bring out a rotary hybrid car, likely by next year. The Mazda6 sedan was being unveiled at the Moscow show amid speculation that its design will be reworked for the proposed range-extended rotary. Under Yamanouchi's leadership, Mazda has invested heavily in rotary engine research. Now it appears that his company will become one more of many major automakers who will be selling hybrid models by 2015 or sooner. During his Moscow comments, the CEO pointed out that when the rotary hybrid comes to market, it will be as a lease, initially available only in Japan.
For the complete story, see:
http://www.myperfectautomobile.com/featured/mazda-hybrid-rotary.html
Saab to be Reborn as Electric Car
Saab, which was recently purchased by National Electric Vehicle Sweden, will next see showrooms as an EV. Minus only the griffin logo, which NEVS did not acquire in the deal, the new electric Saabs could be ready for sale in 18 months, according to NEVS sources, and will be available in China during their first wave of production. Using the old Saab 9-3 designs, NEVS will build the cars in the former Saab-owned manufacturing plant in Trollhattan, Sweden. During Saab's final decade of existence, it faced formidable financial difficulties as a result of stiff industry competition. For the complete story, see:
http://www.myperfectautomobile.com/saab/saab-electric.html
About MyPerfectAutomobile:
The MPA flagship website has grown into a major presence on the Internet. It features a complete shopping mall as well as a free-to-list classifieds section for all things green. For advertisers, MPA offers the chance to be in front of over 20,000 readers each month who are interested in hybrids and electric vehicles, as well as sustainable transportation in general.
Bob Twaalfhoven: President and Founder of MPA, is an MIT-educated engineer whose primary interest is planetary sustainability.
Larry Judkin, General Manger and Sales Coordinator, has tasked himself with taking MPA to the number-one spot among green transportation websites.
MPA's offices are located at 307 Orchard City Dr., Suite 210, Campbell, Calif. 95008.
For advertising opportunities, contact MPA directly: Phone: 408-963-6427 Fax: 408-963-6730 Email: driven(at)myperfectautomobile(dot)com Web: http://www.myperfectautomobile.com