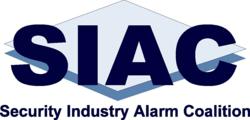 Our citizens and local alarm industry want to do their part to reduce false alarms with a focus on education for problem systems and users.
Frisco, Texas (PRWEB) September 10, 2012
According to the Security Industry Alarm Coalition, the latest statistics from Phoenix, Arizona show the city has one of the nation's best and most effective alarm management programs. In 2011, 84.92 percent of Phoenix alarm users did not have any false alarms, and the program recovered more than $2.8 million in costs to city.
"The Phoenix program recognizes that the vast majority of alarm systems protect property and lives without ever generating calls for service from the police," said Stan Martin, Executive Director of the Security Industry Alarm Coalition (SIAC). "These best practices can be applied to any public safety agency."
Statistics show that less than five percent of Phoenix alarm sites generate multiple false alarms. The city's alarm unit has a proactive program of educating alarm owners that has resulted in a steady decrease in false alarms. The city, in cooperation with the Arizona Alarm Association, holds Alarm Schools for citizens.
In addition, police detectives inspect sites where there have been multiple false alarms and provide alarm owners with false alarm protection techniques and assist with other community based policing measures to make the alarm systems more effective.
"SIAC, along with the alarm industry and its customers, support registration fees for alarm systems and assessment for false alarms," said Martin. "Penalties are appropriate for the small percentage of alarm owners who fail to maintain their systems or are careless in their operations."
"Our citizens and local alarm industry want to do their part to reduce false alarms with a focus on education for problem systems and users," said Becky Buckhannon of the Phoenix Code Enforcement Unit.
"SIAC as well as state alarm associations are committed to working with law enforcement agencies at no charge to develop programs similar to the one in Phoenix," said Martin. "These programs are self-funding, can be administered by third parties and are proven to substantially decrease alarm dispatches in communities throughout the United States and Canada."
"Statements that 98 percent of alarm calls are for false alarms are misleading and have led to a few communities utilizing a program called verified response," said Martin. "Verified response leaves citizens unprotected, robs cities of potential sources of revenue and has been shown to put citizen's lives in danger when they respond to their own alarms."
Communities interested in learning about national best practices for alarm management can contact SIAC for additional information.
ABOUT SIAC
SIAC is comprised of four major North American security associations--Canadian Security Association (CANASA), Security Industry Association (SIA), Central Station Alarm Association (CSAA), and the Electronic Security Association (ESA)--representing one voice for the alarm industry on alarm management issues. SIAC's primary charter is to significantly reduce calls for service while strengthening the lines of communication with law enforcement professionals and end users. For more information, contact http://www.SIACinc.org.