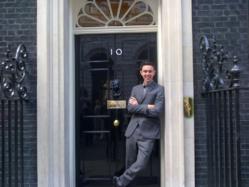 The Start Up Games provided a platform to interact and network with companies all over the world.
(PRWEB UK) 10 September 2012
The Start Up Games took place at the Olympic Park this year, an initiative with the aim some of the most highest performing and highest potential companies together, competing for a chance to be recognised as an international start up champion. The Start Up games were organised by Start Up Britain; a national campaign aimed at entrepreneurs. The focus of the Start Up Games was on sharing the knowledge and expertise of Britain's leading entrepreneurs with up and coming company leaders, with the hope of inspiring hoping to inspire and accelerate enterprise in Britain.
Start Up Britain was launched last year and offers start up businesses owners various resources in order to help their business succeed and grow such as Enterprise Calendars; listing events all across the country aimed at helping start-up businesses to Start Up Loans; providing 18-24 year olds funding for their business ideas.
More than 120 high potential start-ups from around the world took place in the Start Up games, representing more than a dozen countries. The Giving Card was chosen as one of the start up's to represent Britain in the Start Up Games, and were amongst the 16 companies in addition to the top three medal winners, that were chosen as strong competitors who visited 10 Downing Street.
The aim of The Start Up Games was to encourage businesses worldwide to bring their business to the Britain and encourage networking amongst start-up businesses. It was also a chance to display what Tech City Investment Organisation had to offer businesses around the world. The games consisted of trading stakes in each other's companies. Each company was valued at £1 million with 100 shares. Total valuation at the end of the game was key to deciding the winner as well as support of peers as well as demonstrating potential for growth.
When asked about his experience, Dan Taylor said "The Start Up Games provided a platform to interact and network with companies all over the world. I hope to keep in contact with the other people that took part in the Start Up Games – it is unbelievable how much networking has taken place in the few days since we left!"
For more information contact The Giving Card on 0845 862 1000