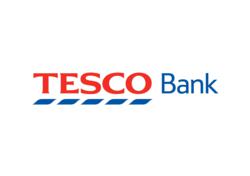 (PRWEB UK) 7 September 2012
Tesco Bank has reduced its interest rate on personal loans between £7,500 and £15,000, giving customers one of the best rates available in the market.
**(see first attachment "reduced its interest on personal loans")
The new interest rate is effective from Thursday 6 September until midnight on Monday 24 September. All loans are available online or over the phone. Customers should visit http://www.tescobank.com for more information.
Tesco Bank Loans are convenient and have a transparent and straightforward application process. The loans have fixed monthly payments and no set-up charges, the ability to choose the repayment date and the option to take a payment break at the start of the loan (subject to eligibility).**
David McCreadie, Managing Director, Banking at Tesco Bank, said: "We keep our rates under constant review and pride ourselves in offering customers' competitive products and rewarding loyalty. This great new Loans rate follows hot on the heels of our outstanding new balance transfer on the Tesco Clubcard credit card and new mortgage rates."
Tesco Bank offer great loan rates to meet customers borrowing requirements for other loan amounts:
***(see attachment "Tesco Bank offer loan rates to meet customer...")
-Ends-
Notes to editors:

over a five year term based on defaqto data, information correct at time of issue.
** Loans available to over 18s only, subject to status, UK residents only. The interest rate offered will depend on the amount the customer wants to borrow and their individual circumstances.
For media enquiries please contact:
Adam Treslove, Tesco Bank, adam(dot)treslove(at)tescobank(dot)com, 0131 479 1345
Fishburn Hedges, tescobank(at)fishburn-hedges(dot)co(dot)uk, 020 7839 4321
About Tesco Bank:
Tesco Bank is the UK's largest supermarket bank.

Our customers hold 6.5 million accounts and policies with us.
We opened for business in 1997 and since 2008 have been owned by Tesco PLC.
We now have over 3000 staff based in Edinburgh, Glasgow and Newcastle.
For the year ending February 2012, Tesco Bank made a base line profit of £203m - up 29% from the year before.
Our aim is to be the financial services provider of choice for Tesco customers by giving them good service, great value and by rewarding their loyalty for shopping at Tesco.
Tesco Bank offers a popular range of simple personal banking products.
Tesco Bank products and services are available online at tescobank.com and by telephone from our UK-based service centres.
We aim to be a valued part of the communities we operate in.