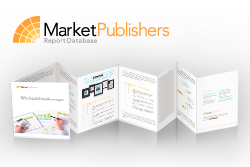 London, UK (PRWEB) September 06, 2012
India's olive oil market is growing at a rate of 50% and production, beginning very soon, will increase this potential and demand.
The considerable economic growth of the past few years and rising health awareness among the new wealthy Indian middle class in tandem with a greater exposure to western culture has created hunger for healthy and wellbeing food alternatives and olive oil is well positioned to take the lead in this category.
New market research report "Indian Olive Oil Market Forecast to 2017" worked out by Indian Business News Agency (IBNA) has been recently published by Market Publishers Ltd.
Report Details:
Title: Indian Olive Oil Market Forecast to 2017
Published: August, 2012
Pages: 160
Price: US$ 1,500.00
http://marketpublishers.com/report/consumers_goods/food_beverage/indian-olive-oil-market-forecast-to-2017.html
The study is a comprehensive research that contains detail statistics, in-depth analysis, and quality research on Indian olive oil market. The report is unique in its collection of highly relevant data, from legislation and imports to pricing levels, analyses of market share, market growth and more.
Report Contents:
Chapter One: Introduction
1. Introduction
1.1 Demographic Distribution of Population
1.2 Demographic Distribution of Population on the basis of Age
1.3 Population in the major cities
1.4 Projected of Population 2013-2026
1.5 Annual GDP growth
1.6 India's real GDP Growth
1.7 Focused Cities for Growth
1.7.1 Maturing Cities
1.7.2 High Growth Cities
1.7.3 Emerging Cities
1.7.4 Potential Cities
Chapter Two: Edible Oil Production & Consumption in India
2. Overview
2.1 Production of Edible Oil in India
2.2 Consumption of Edible Oil in India
Chapter Three: Promotion of Olive Oil in India
3. Promotion of Olive Oil in India by International Olive Oil Council
3.1 Promotion of Olive Oil in India by European Union & Italy
3.2 Promotion of Olive Oil in India by Spain
3.3 Olive plantation in India
3.4 Critical Analyses
Chapter Four: Policy & Regulations
4. Overview
4.1 Regulatory Framework and Legislations
4.2 Sector specific Regulations
4.3 Foreign Direct Investment (FDI) Policy
4.4 Business Structure Options
4.4.1 Wholly Owned Subsidiary
4.4.2 Strategic License Agreement
4.4.3 Franchising
4.4.4 Distribution
4.4.5 Manufacturing
4.4.6 Joint Ventures
4.4.7 Cash and Carry Wholesale Trading
4.5 Labour Laws
4.6 Indian System of Counting Money
Chapter Five: Duties & Taxes
5. Overview
5.1 VAT
5.2 Customs duties
5.3 Excise duties
5.4 Tax reforms
Chapter Six: Consumers
6. Characteristics of Indian Consumer
6.1 Income Grouping
6.2 Indian Consumer Classes
6.3 Consumer Expenditures
6.4 Indian Consumer's Perception about foreign Products
6.5 Factors that Influence the Choices of Consumers
Chapter Seven: Imports of Olive Oil in India
7. Overview
7.1 Quantity of Different Grades of Olive Oil Imports
7.2 Import of different Grades Olive Oils from Different Countries
7.3 Contact Details of 71 Major Olive Oil Importers in India
7.4 Contact Details of 200 Three Star, Four Star and Five Star Hotels in India
Chapter Eight: Price
8. Price Overview
8.1 Retail Price of Edible Oil in Indian Market
8.2 Retail Price of Olive Oil in Indian Market
8.3 Formation of Retail Prices of Olive Oil in India
8.4 Price Factor
Chapter Nine: Market
9. Current Trends in Indian Olive Oil Market
9.1 Market Structure
9.2 Market Segmentation
9.3 Market Demands & Consumption
9.4 Market Size
9.5 Market Growth
9.6 Market Share
9.7 Market Forecast 2013-2017
9.8 Future of Indian Olive Oil Market
9.9 Available Olive oil brands in the market
9.10 Profiles of Olive Oil Companies & Their Indian Partners
9.10.1 Aceites Borges Pont, S.A.
9.10.2 Basso
9.10.3 Bertolli
9.10.4 Bilginoglu
9.10.5 Casarinaldi
9.10.6 Carbonell
9.10.7 Colavita
9.10.8 Coopoliva
9.10.9 Coosur
9.10.10 Daroliva
9.10.11 Del Monte
9.10.12 Dolce Vita
9.10.13 Elagro
9.10.14 Figaro
9.10.15 Filipo Berio
9.10.16 Hojiblanca
9.10.17 Le Cultivar
9.10.18 Leonardo
9.10.19 Musa
9.10.20 Naturefresh Oliante
9.10.21 Olitalia
9.10.22 Olicoop
9.10.23 Oleev
9.10.24 Oleigficio
9.10.25 Pietro Coricelli
9.10.26 Santagata
9.10.27 Sasso
Chapter Ten: Distribution
10. Overview
10.1 Distribution Structure
10.2 Food Supply Chain
10.3 Trade Margins
10.4 Terms of Credit
10.5 Logistics
Chapter Eleven: Marketing
11. Introduction
11.1 Exhibitions & Trade Shows
11.2 Advertisements and Media
11.3 Other forms of marketing and communications
11.4 Online Sales
11.5 Brand Building
11.6 Brand Positioning
Tables
Figures
More new market research reports by the publisher can be found at IBNA page.