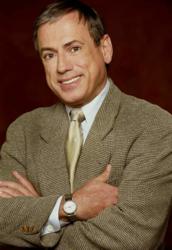 Los Angeles, CA (PRWEB) September 06, 2012
The expanding Haute Design Network is pleased to welcome Darrell Schmitt, of Darrell Schmitt Design Associates, Inc., operating out of Los Angeles, California. With four decades' experience in interior design, Darrel Schmitt, FASID, CID, heads a professional firm in designing luxury hotels, resorts, spas, and prestigious private residences around the world. The firm works with a wide range of styles, always working to interpret the goals of their clients to achieve superlative results which transcend trends.
About Haute Design Network
Haute Design Network selects interior designers that have displayed a high level of expertise and accomplishment in their field. This exclusive circle of leading interior designers is invited to bring their past, current, and future work to Haute Living readers. Schmitt and his colleagues are featured on Haute Design Network's comprehensive website as exclusive interior design professionals, along with daily blog posts, articles, and up-to-date reports related to design, real estate, and luxury. All this and more may be accessed by visiting http://www.hautedesignnetwork.com.
About Darrell Schmitt
A master of all interior design styles, Schmitt is a member of ASID, and earned the organization's honor of "Designer of Distinction" in 2009. This is the highest society award for recognizing a designer's outstanding work. Darrell Schmitt Design Associates, Inc. works out of the Orange County market, however the firm is internationally-acclaimed. The firm's award-winning work has been published in many magazine and books, in the United States and abroad.