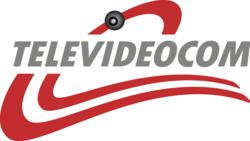 Streaming and download platform, DRM solution, multiscreen fort player
Amsterdam, Nederland (PRWEB) September 08, 2012
Televideocom a leading provider of communication platforms and services in Italy, today announced support for secure delivery of premium video content to all Android and iOS mobile devices.
Televideocom's cloud based content distribution and management platform, allows service providers and retailers to offer DRM protected electronic sell through (EST) and video-on-demand (VOD). Televideocom's offering integrates with the service provider's portals, allowing existing video content to be delivered to devices by streaming or download. The service is approved by major Hollywood studios including Disney, Warner Bros and Sony Pictures, and features enhanced security and DRM.
Available for all Android and iOS devices, the Discretix SecurePlayer™ leverages the Discretix extensive experience in delivering a full range of embedded content protection solutions for smart connected devices. To protect against content hacking and to ensure the robustness of the application, the SecurePlayer utilizes advanced software security technologies including obfuscation, variability, renewability, trip wires and personalization.
"The Discretix SecurePlayer is a crucial element of our turnkey solution", said Francesco D'Onofrio, CEO of Televideocom. The Discretix application allows Televideocom to offer premium video content on any Android and iOS mobile device."
"Service provides are transitioning to cloud based platforms to take advantage of the flexibility and cost savings", said Edo Ganot, EVP of Discretix. "Televideocom's integrated digital delivery system provides a comprehensive solution for premium video content on all mobile devices and dramatically reduces time to market."
About Televideocom
Televideocom is an established Internet Company in the ICT field and plays a leading role in Italy in the research and design of innovative technology solutions for the development of integrated communications services and platforms on the Internet. For more information visit http://www.televideocom.com
Products and trade names mentioned herein are the trademarks of their respective owners.
TELEVIDEOCOM PRESS CONTACTS:
Francesco D'Onofrio
Televideocom s.r.l.
+39 (079) 2858 600
marketing(at)televideocom(dot)com
http://www.televideocom.com