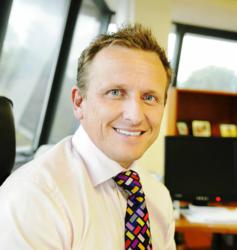 The next three years will hopefully see Norton United continue to grow and become even more successful
(PRWEB UK) 7 September 2012
Recently, Autonet Insurance, a Staffordshire based insurance broker secured a sponsorship deal with Norton United Football Club, also local to the Staffordshire area on a three year deal. Both organisations are firm believers in working with the local community and felt the partnership would prosper not only the individual companies respectively, but also aid the continuous growth of the city of Stoke on Trent.
Norton United Football Club has grown from strength to strength over the years winning various titles since they were established in 1989. In 2002 the club celebrated in true football style when they were promoted to The North West Counties Football League, one of the greatest achievements the terraces have seen to date.
Success has continued since 2002, and over the last five years Norton United has seen some major changes. Off the pitch there have been additions to the management and coaching staff, aiding player progression and training. Aesthetically, there was a vast investment to relay the entire playing surface as well as the erection of new floodlights around the ground and a generous donation of changing rooms from premiership side Stoke City Football Club.
Autonet Insurance was approached by Norton United regarding the sponsorship deal three months ago. After a few meetings between the two, a deal was made and changes once again were made to the ground at Norton United. Autonet Insurance has now got their company logo around the pitch, turnstiles, changing rooms and sponsors suit. The ground has also been re-named 'Autonet Insurance Community Sports Ground'.
To celebrate the new sponsorship deal between the two parties, arrangements have been made to hold a BBQ at the football club's ground on Sunday 9th September. Over 250 staff and family members from the local broker are due to attend the celebrations which include both children's and adult bouncy castles, face painting, rounder's games and of course plenty of BBQ food! Players from Norton United will also be in attendance as well as management and ground staff to join in the celebrations. The day is set to be an outstanding success with representatives from both organisations, as well as the local community enjoying the day and having as much fun as possible.
Ian Donaldson, Managing Director of Autonet Insurance commented: "We are extremely happy to sponsor such a successful local football club like Norton United. The BBQ celebrations are a way for everyone to relax and enjoy themselves, celebrating such a great moment for both organisations. The next three years will hopefully see Norton United continue to grow and become even more successful."
Following on from Ian Donaldson's comments, Steve Beaumont, Norton United's owner commented: "Our management and players are really looking forward to the Autonet BBQ day to celebrate a fantastic new partnership between Norton United and a local company who are committed to the local area and community. I would personally like to thank Ian Donaldson and his company on their commitment to our club. On a lighter note I am also hoping our team don't get beaten in the rounders match!"