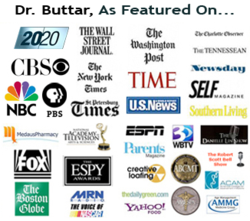 "With the grace of Almighty God we have been blessed to be able to help many people, but there are countless more that need help all over the world," Dr. Rashid A. Buttar
Cornelius, NC (PRWEB) September 07, 2012
In what could be a defining moment for the practice of integrative medicine across the country, Dr. Rashid A. Buttar announces the launch of the Advanced Medicine Seminars beginning September 21st - 22nd in Philadelphia, PA.
Dr. Buttar is the international best selling author of "The 9 Steps to Keep the Doctor Away" and is ranked as one of the top 50 doctors in the US since 2003. With patients from 73 different countries and throughout the United States, Dr. Buttar is launching a revolutionary forum to provide health care professionals with 2 days of intense and practical information they can immediately implement into their practices for the benefit of their patients.
Even more importantly, the Seminar series will provide the general public with an entire day of life changing information and solutions regarding major issues in the area of natural health and prevention including cancer, autism, health optimization and longevity. Other topics include information on toxicity, vaccines, effective detoxification and how to achieve health freedom and maintain autonomy.
The Advanced Medicine Seminars provide the first opportunity of a joint symposium for both health care providers and the general public. The first day is exclusively for health professionals and the second day is dedicated for the benefit of the general public.
Motivated by the experience of having many people asking questions impossible to answer during an hour lecture, Dr. Buttar decided on the concept for the Advanced Medicine Seminars (http://www.AdvancedMedicineSeminars.com) to provide an opportunity to learn crucial life changing information for all those who are interested without being confined to any time constraints. Millions of Americans are in need of this crucial, yet practical life-changing information which comes with no side effects. These seminars are to be held throughout the country bringing this essential message of effective detoxification and the various proven treatments universally applicable to reverse many chronic diseases to all areas of the country.
The agenda packed event will be divided into 4 major segments covering cancer, autism, longevity and health freedom, areas in which Dr. Buttar and his distinguished colleagues all have a tremendous amount of experience. The two-day powerful line-up includes some incredible allies such as the Health Ranger, Mike Adams (Natural News), Robert Scott Bell (Homeopath and nationally syndicated radio show host), Ty Bollinger (author of Cancer, Step Outside the Box), Dr. James Hawver (internationally recognized expert in EDS) and Dr. Sherri Tenpenny (internationally acclaimed author on vaccine shortcomings). You would be hard pressed to go to any one single conference and have such a distinguished group of health freedom champions assembled and available to you. For full details, visit http://www.AdvancedMedicineSeminars.com
Dr. Buttar has committed years of his life to what he believes and has fought the establishment resiliently when confronted to insure the rights of his patients. Many consider him a "maverick" because of his completely holistic approach to health and healing along with his fearlessness in being outspoken against the pharmaceutical industry and the medical establishment that indiscriminately supports the use of their drugs. But the results speak for themselves. An internationally sought-after speaker his audiences have ranged from lecture halls filled with more than 2,000 fellow physicians to the U.S. Congress, where he testified on the dangers of heavy metal toxicity and its link to autism.
He is the Medical Director of the Center for Advanced Medicine and Clinical Research in Cornelius, NC, founded in 1996 with the purpose of giving those with "untreatable" conditions a chance to recover. After his last fight with the North Carolina Medical Board now behind him, Dr. Buttar has focused on getting the Advanced Medicine Seminars ready to launch. It's another step toward realizing his goal of "making the change the world is waiting for," a motto inscribed in larger-than-life-sized letters on the walls of his clinic.
"With the grace of Almighty God we have been blessed to be able to help many people, but there are countless more that need help all over the world," Dr. Buttar said. "Until every doctor who desires to understand and learn what my colleagues and I do and how we achieve our results gets the training they desire to help us help others, my job will not be done."
The general public and all health care providers are invited to register for the first Advanced Medicine Seminar event beginning on September 21 – 22, 2012 in Philadelphia, PA. In addition, all who have an interest to share the Seminar information with their loved ones and circle of influence are encouraged to do so. Even if the first seminar can't be attended, the next 6 events are already scheduled so register today at http://www.AdvancedMedicineSeminars.com/event-categories.
The level of confidence is so great that the information provided will change the lives of many of the attendees, that Dr. Buttar's team has made the following unprecedented guarantee to all who register: "If you're not thoroughly convinced by lunch time of the first day that this seminar is worth every penny and more, a full 100% refund of your registration fee will be provided, no questions asked."
Dr. Rashid A. Buttar is a graduate of the University of Osteopathic Medicine and Health Sciences, College of Medicine and Surgery. He trained in General Surgery and Emergency Medicine and served as Brigade Surgeon and Director of Emergency Medicine while serving in the U.S. Army. He is board certified in Clinical Metal Toxicology, Preventive Medicine, is board eligible in Emergency Medicine and has achieved fellowship status in three separate medical societies.
Visit http://www.AdvancedMedicineSeminars.com to get more information and to register today. Additional information about Dr. Buttar and the Center for Advanced Medical and Clinical Research can be found at http://www.DrButtar.com. Information and details regarding the NCMB case against Dr. Buttar and the final conclusion can be found at http://www.DrButtarTruth.org. To learn more about Dr. Buttar's internationally best selling book, "The 9 Steps to Keep the Doctor Away," (now translated into multiple languages), visit http://www.The9Steps.com.