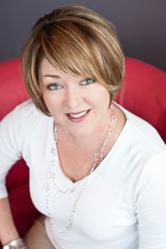 Austin, Texas (PRWEB) September 08, 2012
CD3 Holdings, Inc., the home of top American invented products, including the iconic Ronco (http://www.ronco.com) kitchen line known for innovations such as the Veg-O-Matic, is proud to announce Eydie Webster as the company's new Vice President of Sales and Marketing. Webster has spent the last year as CD3's National Retail Director and most recently has been instrumental in launching Ronco's social media and public relations campaigns.
For more than fifteen years, Webster has been applying her various talents in the consumer products goods industry working with large brands and retailers such as Disney, Mattel, Seiko, Visa, Walmart, and Target. Her experience consists of marketing, sales, product development, POS solutions, and creative direction.
While Webster was at Seiko, she managed the Walmart account and successfully grew the account by expanding Seiko's portfolio from being just a character watch vendor (with the Disney and Barbie brands) to being a key Walmart private label vendor and resource (developing the George and No Boundaries watch programs). Her ability to identify trends and new product opportunities relevant to the retailer in order to grow business is a key strength.
Webster is a passionate marketer with leadership experience in acquisition, retention, and lifecycle marketing. She is a true brand ambassador who considers all touchpoints with great care.
Besides a proven track record as a leader in the CPG industry, Webster exemplifies the essence of entrepreneurship. Prior to joining CD3, Webster applied all of her CPG experience by designing, developing and bringing to market her own product, DRINKiD, which continues to be sold at national retail chains.
Eydie feels fortunate to work in such an exciting and dynamic field and says Ronco products have made her a great cook! In her new role she wants to open the foodie world up to everyone who loves food, regardless of background, education or experience.  In her eyes, anyone who has the desire to create healthy and delicious meals can become a "foodie." 
About CD3 Holdings, Inc.:
CD3 Holdings, Inc. is a leading consumer products innovator. The strength of this fast-paced, entrepreneurial company is its ability to design and manufacture innovative, well-engineered products at an affordable price to consumers.  CD3 is headquartered in Austin, Texas. Its products are sold globally through a variety of national retailers, online retailers, independent gift stores, and QVC.
CD3 Holdings, Inc. is the home of Ronco (http://www.ronco.com), Discgear (http://www.discgear.com), and Perfect Petzzz (http://www.perfectpetzzz.com)
For more information, please contact Senior Publicist Krista Loew at krista(at)orcapr(dot)com or Senior Publicist Lacy Gambee at lacy(at)orcapr(dot)com with Orca Communications Unlimited, LLC, a full service public relations firm based in Phoenix.