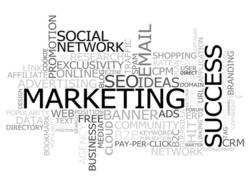 Any marketing plan should include effective strategies that contain activities that the marketer enjoys doing. Today's web marketing environment is so diverse that there's an effective strategy and activities for any business owner.
(PRWEB) September 09, 2012
The yoga marketing plan created by the folks behind Yoga Baron takes an unusual approach to marketing in that it starts off with a discussion about the importance of choosing marketing activities and developing a marketing strategy based on one's personality type and interests.
The reasoning behind this is that marketing, especially web marketing, is a process that requires a diverse set of skills and interests. Not everyone is well-suited for every type of marketing activity; however, there are marketing activities for every person's interests.
Once a yoga studio owner understands their interests, strengths and weaknesses, they can create a robust marketing plan that incorporates marketing activities for which they are well suited. This approach increases the likelihood of success because when interested and engaged in the activity, a yoga studio owner is more likely to persist and follow through with the planned campaign.
Yoga Baron's marketing plan for studios then goes on to set out a 5-step action plan followed by a listing of 40 plus marketing activities to choose from to include in the plan.
The marketing plan is a PDF document that users can save to their computer and/or print as a desk-reference.
About
Yoga Baron is a website dedicated to yoga professionals including yoga teachers and yoga studio owners. It publishes information on building and marketing a yoga business.
To get Yoga Baron's free marketing plan, visit http://www.yogabaron.com/yoga-studio-marketing-plan
Visit the Yoga Baron website at http://www.yogabaron.com