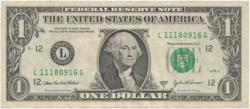 Las Vegas, NV (PRWEB) September 10, 2012
The doom and gloom of the economy has been a dark albatross shadowing the U.S., and the world, beneath her depressing wings for so long that some have forgotten one inescapable fact; it is going to get better. It always gets better, eventually. New York Times proclaimed in an article that got a whole lot of attention, "We are awakening to a dollar store economy," and it seems to be very much the case that dollar stores are more prevalent than ever. Dollar General has announced plans to build over 600 new stores, Family Dollar 300, and Dollar Store Services, an emerging leader in the dollar store industry, estimates they have built over a thousand.
What's driving this massive increase in dollar stores? Who's shopping there? Not a huge surprise, it is mostly those with less cash to spend. 42 percent of dollar store shoppers make less than $30,000 per year, but the same study found that about 22 percent of dollar store shoppers make $70,000 or more. Dollar stores expect business to pick up at the bottom of the economic spectrum, but why are middle class families shopping at dollar stores so much more? It turns out that anxiety over the economy is nearly as much of a driving force behind the emergence of the dollar store as the actual recession. To get a full picture of the demographics behind dollar stores' success even as behemoths like Wal-Mart see losses quarter after quarter it should be noted that economics was not the only factor tracked in a Colliers report. Other areas where the "dollar is strong" include among the obese, uneducated, and among the more religious. All of these groups, nearly two to one, are more likely to shop at a dollar store than their counterpart. Economics are the driving force behind the rise of the dollar store however, no matter which set of number you look at, and while these groups have been shopping at dollar stores since the first one opened its doors, it's the middle they need to hold on to if they are to continue on their current trajectory. What will happen when the anxiety is gone and the middle no longer feels like they need to pinch every penny?
Some dollar stores are preparing for this by expanding their supplier network, cutting exclusive deals with these suppliers, and increasing the quality of the products they sell. A handful of dollar stores are cleaning up the clutter on their shelves, investing in more attractive signage, making the shopping experience more in line with what a family would expect from a pricier retailer while still offering everything for a dollar. Whether or not the increased quality of the goods and atmosphere will be enough to hold on to this massive influx of customers in a more vibrant economy remains to be seen, but dollar stores that are not improving their quality might be less likely to enjoy their prosperity for much longer.
Discount Retail Store Services, a business development company that helps individuals start their own business instead of a franchise, believes these shoppers are here to stay, at least for those stores preparing for the future. They have been developing dollar stores using a business model that focuses on quality and originality in the products they stock next to the essentials that so many people now come to a dollar store for. They allow the owners of the store full control, understanding they are going to know their area and their customer best which means a dollar store they open in Charleston, West Virginia might not look the same or stock the same things as one in Anaheim, California, or anywhere else for that matter. They also focus on the layout, the shelving, the signage, all of the vital ingredients dollar stores are going to need to hold on to the middle class as the anxiety subsides. Offering all of the location, real estate, and leasing assistance, the business training, and the marketing and advertising assistance of a franchise through the life of their business, Direct Retail Store Services is able to save new business owners big time over the life of their company by not charging any franchise fees. That lack of overhead may be the difference between a store that can step up the quality in an improving economy, and one that falls by the wayside as shoppers become more confident in their finances according to experts at DRSS.
Discount Retail Store Services is a business development company that has assisted nearly 3000 people in starting their own business since 1995. They specialize in Dollar Stores, Mailbox Stores, Teen Stores, $10 Clothing Stores, Party Stores, and Fitness Centers.