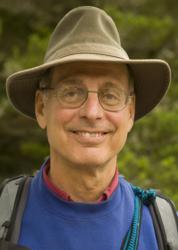 Plant Spirit Medicine is a partnership with nature, much like gardening. Mircacles bless our gardens in response to steady loving work. You don't plant seeds today and expect a crop tomorrow. --Eliot Cowan
Stone Ridge, NY (PRWEB) September 12, 2012
Eliot Cowan is the author of "Plant Spirit Medicine," and a fully initiated Tsaurirrikame (shaman) in the Huichol Indian tradition. He began the study and practice of herbalism in the 1960's and completed a Master of Acupuncture degree with J.R. Worsley in England in the 1970's.
Eliot rediscovered the ancient practice of Plant Spirit Medicine in the 1980's. Subsequently he apprenticed with the Huichol Indian Shaman, Don Guadalupe Gonzalez Rios. On the occasion of Don Guadalupe's retirement in 2000, Don Guadalupe ritually recognized Eliot as a guide to shamanic apprentices in the Huichol tradition. This was an unprecedented honor for a person of our culture. Twenty-eight of Eliot's former apprentices are now initiated shamans.
Eliot is the founder of the the Blue Deer Center and is a member of the Council of Elders for the Temple of Sacred Fire Healing. As a provider at the Blue Deer Center, Mr. Cowan offers Plant Spirit Medicine practitioner training courses, continuing education for PSM practitioners, healing camps based on traditional Huichol shamanic healing, and animal totem courses.
Blue Deer Center provides an important setting for teachings and practices that promote balanced relationship with the natural world. They particularly welcome ancestral approaches to healing, ritual, and retreat. The Center's origins are rooted in the Huichol shamanic tradition and living connection to the universal and sacred spirit of fire.