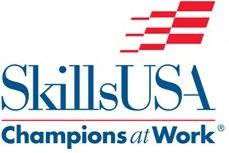 A capable and flexible workforce has seldom been more crucial to the future of our country. SkillsUSA is at the center of the national effort to develop that resource.
Leesburg, VA (PRWEB) September 06, 2012
SkillsUSA announced today that it has chosen Nick Pinchuk, chairman and CEO of Snap-on Incorporated, to be its 2012 Champion of the Year. The award will be presented during a dinner at the Ritz-Carlton Hotel in Washington, DC on September 18. A press conference is also planned for 10:00 a.m. on the 18th at the National Press Club.
The SkillsUSA Champion of the Year award is given annually to recognize the leadership of a corporate executive for exemplary work in supporting and influencing the growth of a highly skilled workforce throughout America. The award also recognizes executives and their corporations for involvement in promoting career and technical education and for support of SkillsUSA, a national nonprofit that strives to provide a quality workforce in trade, technical and skilled service occupations.
Creating a skilled workforce has always been critical but it's especially important in the current environment. Research shows that technicians and skilled trade workers represent two of the top three most difficult job categories for employers to fill. Add in the fact that the experienced baby boomers are leaving America's workforce – with 10,000 turning 65 every day for the next 19 years – and it is easy to see that America's already significant skills gap will only become more challenging, and must be addressed now.
"I'm honored to represent Snap-on in receiving this prestigious award. A capable and flexible workforce has seldom been more crucial to the future of our country. SkillsUSA is at the center of the national effort to develop that resource," said Pinchuk. "SkillsUSA helps develop great young men and women: building their competence; imparting leadership skills, and nurturing their confidence…all essential ingredients for a prosperous American future."
"Nick has been a strong advocate for career and technical education and has provided leadership in the development of new initiatives to link industry and education. His passion for developing young people and preparing our nation's workforce is evident in many ways and that includes SkillsUSA," said Tim Lawrence, executive director of SkillsUSA. "Snap-on has been associated with our organization since 1977 and has been one of our most loyal corporate sponsors, lending both leadership and grass roots support to our efforts. Nick and Snap-on assist SkillsUSA not only financially, but even more importantly they donate the expertise of so many Snap-on associates who work with us at the national, state and local levels. Our member schools, teachers and students know that Snap-on is investing in their future and the success of this country."
About SkillsUSA
SkillsUSA helps students discover and grow their career passions. As a nationwide partnership of students, instructors and industry working together, SkillsUSA works to ensure America has a skilled workforce. It helps every student excel. The nationwide career and technical education student organization annually serves more than 320,000 high school, college and postsecondary students—and their instructors—in technical, skilled, and service occupation instructional programs. Career and technical education is learning that works for America. SkillsUSA has the active support of more than 1,100 corporations, trade associations, business and labor unions at the national level. Over 10.5 million people have been annual members of SkillsUSA since its founding as the Vocational Industrial Clubs of America in 1965. SkillsUSA programs teach leadership, citizenship and character development to complement technical skill training. The organization emphasizes respect for the dignity of work, ethics, workmanship, scholarship and safety.
For more information, go to http://www.skillsusa.org
About Snap-on Incorporated
Snap-on Incorporated is a leading global innovator, manufacturer and marketer of tools, equipment, diagnostics, repair information and systems solutions for professional users performing critical tasks. Products and services include premier quality hand and power tools, tool storage, diagnostics software, information and management systems, shop equipment and other solutions for vehicle dealerships and repair centers, as well as customers in other critical industries including aviation and aerospace, mining, natural resources and power generation. Products and services are sold through the company's franchisee, company-direct, distributor and Internet channels. Founded in 1920, Snap-on is a $2.9 billion, S&P 500 company headquartered in Kenosha, Wisconsin.
SkillsUSA Contact:
Thomas W. Holdsworth, director
Communications and Government Relations
703-737-0607 or tholdsworth(at)skillsusa(dot)org
Snap-on Contact:
Richard Secor, director,
marketing communications, Snap-on Incorporated
262-656-5561 or richard.secor(at)snapon(dot)com