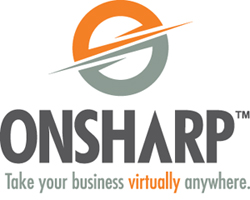 Fargo, ND (PRWEB) September 07, 2012
During HubSpot's Inbound 2012 Pre-Conference, Tommy Butcher and Whitney Nelson of Onsharp's Online Marketing team passed their exams to become "Advanced Full Funnel" certified. The exam was timed and tested two major components of inbound marketing.
The first certification is "Advanced Certification on Content Creation and Optimization" and the second is "Advanced Certification on Lead and Revenue Generation." Marketers must pass both to be "Advanced Full Funnel" certified.
Tommy and Whitney were given just 45 minutes to pass each of the exams needed to be certified. Top of the Funnel (ToFu) topics included business blogging, content offers, and landing page conversions. Middle of the Funnel (MoFu) covered segmenting, customer lifecycles, and lead nurturing.
Onsharp President Joe Sandin said to Tommy and Whitney about the certifications "…congrats to both of you! That is a great accomplishment!" The exams were challenging and truly demonstrate the understanding of the inbound marketers who pass.
In addition to the shiny new badge that Tommy and Whitney get to boast, they also bring back the newest trends and information related to online and inbound marketing.
Inbound 2012 is hosted by HubSpot and included a special announcement of the release of HubSpot3, an updated version of their Inbound Marketing software.
About Onsharp
HubSpot Partner, Onsharp is an interactive agency that architects, builds, and supports web-based solutions. Onsharp offers custom HubSpot development and inbound marketing services. We're passionate about technology, but not just because we think it's cool. We are experts at helping businesses understand how new technologies and trends can help them meet customer demand while improving productivity. Onsharp strives to create success in the lives of all people, businesses, and communities they serve. For more information about Onsharp, please visit http://www.onsharp.com or call toll-free at 1.866.ONSHARP.