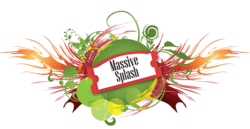 The increase of cafes and restaurants seeking new or updated mobile friendly websites is a sign that offline businesses are recognising the importance of mobile browsing and building an online brand
(PRWEB) September 07, 2012
The online marketing company Massive Splash offers a full range of internet services for businesses across the world. With a comprehensive range of services such as web design, web marketing and even online training for a variety of business types across the world.
During August 2012 the enquiries that they received were surprisingly geared to one particular type of business, the food service industry with a remarkable 40% of enquiries coming from restaurants, cafes and other food related websites. This can be compared to the 20% from the previous month, showing just how big the boom has been.
This huge increase in food service industry based clients can be partly attributed to the boom in mobile browsing. Now an increasing amount of potential customers are searching for a restaurant or place to eat nearby whilst on the go restaurants need to adapt to this with a website that is appropriate for the purpose.
In addition to the increase in restaurants wanting a new online presence there has also been a 25% increase in the number of enquiries coming from food service industry businesses with pre-existing websites. These enquiries appear to be following a theme, as well as creating a stronger online brand and awareness the restaurants are looking for an updated image and of course a fully functional website which works with a range of devices; laptops, smart phones with touch screens and of course tablet PCs such as iPads.
Massive Splash have some of the best website design technologies and skillsets which is available to them and these are apparent in their web design portfolio. In addition to the website design Massive Splash can then offer a further selection of services to restaurants looking to build up a significant online presence such as search engine optimisation, lead generation and other marketing services.
Typical enquiries which Massive Splash receive from restaurants cover things like online menus so customers can see what is available before they arrive and online booking facilities.
Enquiries are set to increase even further now that potential clients can now get the web design process started with a free consultation to discuss in depth all of the needs of the restaurant or other food service industry client.
In addition to websites Massive Splash Marketing Consultants can also work with the clients to develop a unique web technology application using databases and CRM software which can work perfectly with a real time online booking system to help increase conversions