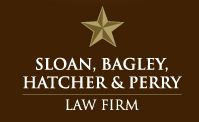 Houston, TX (PRWEB) September 06, 2012
Each year the National Trial Lawyers organization compiles together a list of the premier lawyers from all over the United States who have proven themselves as criminal defense trial lawyers or civil plaintiffs. They look for those attorneys that have exceptional experience and knowledge in their field of law and have continued a level of dedication to their practice.
This association desires to create networking and training as well as educational opportunities for other lawyers. As their mission, they hope to take various resources, influence and strengths within the legal arena to create a dynamic powerhouse. With this impact on the legal community, they have the ability to protect the rights of individuals, the judicial system as well as their line of work.
Invitations into this association are exclusive and are only given out to legal professionals that have exhibited proven trial results, tremendous influence in their community and qualified leadership skills. Their reputation must be admirable and their profile amongst their colleagues must be free from discrepancies or misdemeanors of any kind. For Laureen Bagley, devotion to her clients has always been at the top of her priorities. In recent years, she has attained numerous victories for workers all of Texas that had not received compensation for injuries.
Since 1998, she has served as a certified mediator for those who benefit from negotiation rather than litigation. It is her involvement in the community that has earned her such an excellent reputation. The State Bar of Texas accepted her into the Pro Bono College for her non-profit work on behalf of those who were in need of legal representation, but could not afford a lawyer.
Attorney Laureen Bagley believes strongly in preserving justice and fair compensation for those that have been denied overtime pay. As a member of the American Association for Justice and the Texas Trial Lawyers Association, her passion for doing what is right and helping people in need is very evident. Along with her firm, she is has received positive settlements for many residents of Texas over the past couple of decades.
Sloan, Bagley, Hatcher & Perry is proud to have Laureen Bagley as one of their partners in fighting injustice and caring for innocent individuals. As a member of the Million Dollar Advocates Forum they have achieved millions of dollars for their past clients, an honor that is awarded to less than 1% of America's lawyers. Specifically trained in overtime law and maintaining an educated perspective on current Texas laws, they employ attorneys that have been Board Certified as specialists. They have a myriad of accolades that speak to their overall commitment to helping those underpaid for their hard work efforts. For more information on their firm, visit their website at http://www.OvertimeAttorneyTexas.com.
Members of the American Trial Lawyers Association with attorneys listed in the Top 100 Trial Lawyers, it is clear that Sloan, Bagley, Hatcher & Perry are dedicated to bringing overtime cases to justice. They take on each case as if it were their own underpayment issue and will not relent until it is resolved. As an AV® rated firm providing both ethical and professional legal assistance, clients can rely on their commitment to obtaining fair compensation for their overtime violations. The American Association for Justice is another organization that they belong to and are active participants in, revealing their passion for protecting the rights of their clients. Included in the list of Texas' Super Lawyers® for multiple years in a row and Board Certified by the State of Texas, two of their founding attorneys have set the pace for the rest of the firm in achieving excellence. When considering reliable firms to take on any overtime legal issues, they will exceed expectations and work relentlessly to get results.