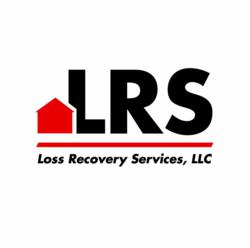 Redding, CA (PRWEB) September 06, 2012
Numerous forest fires continue to blaze in Northern California. Fires including Ponderosa, Bagley, Big Bend, and North Pass have threatened or destroyed many homes in the area as firefighters continue to work towards full containment. Beyond the danger from the flames, Shasta County residents in Redding, Anderson, Red Bluff, and surrounding areas are also at risk from wildfire contaminants carried on winds. Winds often pick up smoke, soot, and ash emitted from wildfires, sometimes carrying them as far away as 75 miles. These contaminants are acidic in nature, and can cause staining and corrosion of building materials. These contaminants also pose health risks as they are known to cause respiratory illness as well as cancer.
Smoke from nearby fires has pushed Shasta County's air quality into the unhealthy range recently, according to county officials. Readings from a monitoring station in Anderson show the area has entered the unhealthy range, meaning those with heart or respiratory disease, the elderly and children should avoid prolonged exertion outdoors. Due to the size of smoke, soot, and ash particulate matter (smaller than the diameter of a human hair) this contamination will land on the outside of properties and may even get inside despite all possible precautions.
LRS is a Public Adjusting company; as such they are licensed by the Office of the Insurance Commissioner to represent an insured individual if they need assistance in filing insurance claims. LRS handles all obligations of the insured, from opening the claim, to investigation of damages, to negotiating the final settlement. For many homeowners in Redding, Anderson, Red Bluff, and surrounding areas, these services can be very valuable. For properties that have been burned by flames, it is an easier process to identify and remediate damages. These homeowners can easily compare bids to ensure they are being treated fairly. However there is also a danger to many surrounding properties that were not directly burned.
LRS has begun investigating contamination in the area to lend support to property owners who have been affected by these contaminants. In many cases people are unaware that their home has been affected and/or are unaware of the potential dangers. It is difficult for property owners to perform a full inspection, identify damage, and negotiate a claim for this contamination without professional expertise in working with smoke, soot, and ash. For any nearby residents who believe they may be affected, LRS will be here to help.
Loss Recovery Services, LLC is a public adjusting company originally licensed and bonded by the state of California (Lic. # 2G93517). Loss Recovery Services also holds licenses in Arizona (Lic. # 992281), Colorado (Lic. # 402634), Nevada (Lic. # 805146), New Mexico (Lic. # 100008543), and Washington (Lic. # 766051). If you have been affected by smoke, soot, and ash and are located outside of these areas please contact us for additional information. We are trained experts in recognizing and assessing smoke, soot, and ash damage. To maximize your recovery we fully investigate, present, and negotiate your claim with your insurance company on your behalf.