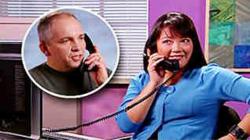 Novi, MI (PRWEB) September 07, 2012
Employees of smaller businesses and individuals interested in self-improvement can learn the critical business skills to help achieve organizational or personal success online at BusinessTrainingPower.com. With its extensive library of superior-quality, video training courses, BusinessTrainingPower.com puts comprehensive, online training within easy reach for small to medium-sized companies, or for individuals who want to enhance their skills to meet performance objectives and advance their careers.
BusinessTrainingPower.com focuses on skill building in management and supervision, teamwork and collaboration, organizational values, conflict management, harassment awareness and employee orientation. You'll find specific occupational skills, such as sales and customer service programs, at BusinessTrainingPower.com, too. This website has the training programs to help get managers and staff on the same page in essential areas to the continued success of a growing business.
This private, non-threatening approach to training enables all participants to be comfortable learning new material and updating their knowledge and skills. Individuals work their way through on-demand, video-based courses, and complete quizzes to test their comprehension of the most critical concepts presented. BusinessTrainingPower.com puts the user in control of the online learning experience, and empowers the organization to ensure everyone receives the same information, delivered in the same way, in a convenient and reliable format.
BusinessTrainingPower.com offers a collection of Video On Demand training courses covering these topics:

Communication skills
Teambuilding and Leadership
Change Management
Leadership Skills
Mentoring and Coaching Skills
Interpersonal Skills
Employee Accountability
Harassment and Employee Rights
Diversity and Multiculturalism
Ethics
Accountability
Decision Making
New titles are being added regularly to meet the growing need for comprehensive, on-demand training for organizations aspiring to achieve greater success, and for individuals who want their business skills to remain relevant in the ever-evolving, dynamic and multicultural workplace.
BusinessTrainingPower.com is one of Mastery Technologies' TrainingPower® niche web sites, designed to provide tightly-focused training solutions based on an industry, topic, or concept.
About Mastery Technologies Inc.
Mastery Technologies, founded in 1974, has partnered with leading video content providers to co-produce the largest interactive multimedia training library available to the workplace health, safety and environmental marketplace. Today, Mastery is extending its model to encompass all areas of workplace training. Mastery has helped thousands of companies develop greater competency and safer and more secure workplaces. By expanding the scope of training Mastery believes it can enhance customer benefits, and help build more successful and effective organizations. Mastery's ultimate vision is to help reach every working individual with quality training.