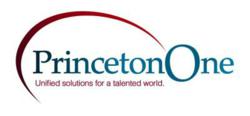 Skillman, NJ (PRWEB) September 07, 2012
PrincetonOne, a total recruitment services provider based in Skillman, NJ, today announced that HRO Today has named it one of eight mid-market leaders as part of the RPO Baker's Dozen list. HRO Today, a premier magazine for the human resources outsourcing industry, annually recognizes the top recruitment process outsourcing (RPO) providers with its list. This is the fourth consecutive year PrincetonOne has been ranked as a leading provider.
Vice President of PrincetonOne RPO Michelle Gillin stated, "We are extremely pleased to once again be acknowledged by our customers and HRO Today as a leading provider of RPO solutions. The RPO market is continuously evolving, and I believe that our ongoing success can be attributed to our deliberate focus on continuous improvement, our talented staff and our willingness and ability to collaborate with our customers so that we are truly able to serve as an extension of their organizations."
The RPO Baker's Dozen list's results are based on data collected and analyzed from responses to a global customer satisfaction survey. More than 600 customers from over 450 companies that are current buyers of RPO services responded, which is the largest sample size for any HRO Today survey conducted. The RPO providers were rated on their breadth of service, quality of service and size of deal.
PrincetonOne's RPO solutions have been continually refined over the past 20 years to deliver industry-leading results. Its services are tailored to meet organizations' specific needs, within their specific structures and cultures. PrincetonOne can work with companies on an enterprise, project or selective basis and is able to manage the entire recruitment process or assist with individual steps, such as sourcing, assessment or onboarding. For more information, visit PrincetonOne RPO.
About PrincetonOne
Headquartered in Skillman, NJ, PrincetonOne is a talent services company that creates and implements innovative solutions for unmet recruitment and retention needs. In addition to RPO, its service offerings include executive search and contract staffing. With 40 years of experience, PrincetonOne delivers unified recruitment solutions and measurable results for more than 600 clients around the world. For more information, visit http://www.princetonone.com.
This press release was distributed through PRWeb by Human Resources Marketer (HR Marketer: http://www.HRmarketer.com) on behalf of the company listed above.