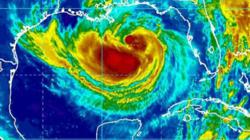 While the thinking may primarily be focused on preparations, there is also much work to be done in the aftermath. Our teams stay in place until the client is fully operational and business can continue as normal.
Garden City, New York / New Orleans, LA (PRWEB) September 07, 2012
Global Elite Group announces it deployed a team of 30 emergency professionals to the New Orleans region in advance of Hurricane Isaac's arrival. The company put its emergency response teams on standby Friday August 24th with full emergency contingency operations commencing on Monday August 27, 2012. The Hurricane made landfall along the southeast Louisiana coastline on the morning of August 28th.
Global's operation internally called "Project Life and Property" is a well-planned emergency contingency strategy for its healthcare clients. "Our internal preparedness only took a few hours to activate. We started monitoring Tropical Storm Isaac on August 21st. On August 24th a tropical storm watch was issued for all of Florida south of the Jupiter Inlet. Our response teams were on standby at this time and on August 26th a state of emergency was issue by the Governor of the State of Louisiana," explained William McGuire, President and CEO of New York-based Global Elite Group. Security response plans are reviewed throughout the year so the company is fully prepared at all times to respond to natural and other disasters.
The first steps Global Elite took to prepare for the storm involved activating its emergency team roster. As the storm becomes more imminent the teams are put on deployment standby status. Five days from the anticipated arrival of the storm the teams began their work taking over the logistics of protecting lives, handling evacuations, securing the facilities, providing communications strategies and then remaining embedded with clients throughout the storm. "Our client who provides healthcare to the region, at several locations, cannot fully abandoned its operations and leave for higher ground. It is our job to support their personal who remain in the area to service patients who are not ambulatory, to protect property and its assets," stated McGuire. The company accomplishes this through air and ground transportation services for its clients on a last-minute basis because of the delicate nature of their business.
In the hours leading up to the landfall of Hurricane Isaac, the final elements of the plan are put into place. Global's lockdown procedures to secure all facilities are completed and the 24-hour manned patrols of armed and unarmed security professionals commence.
Hurricane Isaac, a Category 1 storm, made landfall 5-days after the Global Teams began their operations, on August 28th, the eve of the seventh anniversary of Hurricane Katrina, which brought widespread devastation to the area. Global also helped area healthcare companies during Katrina and was cited for its work by a leading security organization. "Hurricane Isaac proved to be no less challenging. While the storm was a Category 1 and Katrina was a Category 5, a direct hit to this low lying region with sustained winds of 80 miles per hour still brought very serious flooding," stated McGuire.
The deployment lasted a total of 10 days and involved emergency preparedness and activation of a well-rehearsed security plan. "While the thinking may primarily be focused on preparations, there is also much work to be done in the aftermath. Our teams stay in place until the client is fully operational and business can continue as normal. This is part of the business continuity plan."
About Global Elite Group: The company provides security and emergency management services for companies of all sizes and is known for its emergency contingency planning for corporations throughout the world and its aviation security programs for over 28 airlines located in the U.S. and abroad including United, Virgin Atlantic, Lufthansa, Qatar Airways and Emirates. The company is always expanding service offerings to compliment the security needs of individuals, companies and high profile travelers. The company is also TSA certified to provide screenings to individuals and groups. Global Elite is also a full-service event security management company with security details available for deployment to cover small venues to large-scale multi location events. The company has been a security provider to the United Nations, U.S. Government, Olympics, Microsoft, news organizations and traveling VIPs. Other services include risk assessments and asset protection.