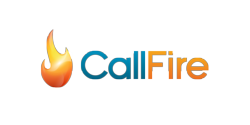 Santa Monica, CA (PRWEB) September 07, 2012
In December of 2011, the US Call Center and Protection Act was introduced to Congress. The bill would refuse federal grant or loan programs to companies with offshore call center operations. It would also require offshore call center employees to reveal their location to U.S. consumers and give them the option to be transferred to a domestic call center.
The reasons why a company would offshore its call center are manifold. Many companies had no other choice. Companies traditionally needed a location with a low-cost labor force that could support high attrition rates. The need to house expensive hardware often made it optimal to create call centers away from the company headquarters.
In today's fast-paced business world, however, the need for a traditional call center has evolved as companies require a more sophisticated solution, which includes email and chat. Additionally, the technological constraints that required a centralized call center no longer exist. In fact, the notion of a "center" and a confined building are outdated.
The ability to host services in the cloud shifts the call center paradigm dramatically. Virtual technology gives businesses of all sizes access the resources that previously were only available to large businesses. Cloud based predictive dialer software makes it such that agents can be located anywhere—remote offices or working from their home.
Virtual call centers can be deployed with minimal upfront costs and be deployed within days. In fact, hosting your call center auto dialer in the cloud allows you to eliminate investment in call center hardware and software entirely. You also have the flexibility of integrating all methods of your customer contacts including voice, email and chat, into one easy to use platform.
And best of all, a power dialer campaign can include all the bells and whistles you'd expect—skills-based routing, call center monitoring and call center recording is a breeze, and IVR phone trees are right at your fingertips. Additionally integrating your virtual call center with a CRM provides agents a 360-degree view of your customers in real-time. Because this is a virtual call center, businesses have on-demand provisioning to facilitate rapid configuration changes to keep up with organizational needs.
For more information, visit http://www.callfire.com or call 877.897.FIRE.
About CallFire: CallFire is a SMS gateway and Voice platform that helps businesses reach customers, drive revenue and increase sales. We make telephone messaging simple. CallFire products include Business Text Messaging, Voice Broadcast, Toll Free Numbers, Local Phone Numbers, Call Tracking, IVR, Power Dialing for agents and more. Call analytics enable our 50,000 users to reach customers more often using text marketing, virtual numbers, autodialers and mobile messaging.