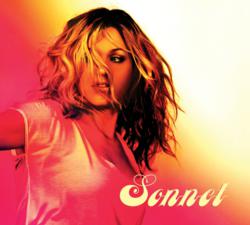 as a girl who loves to shop, I was already familiar with the extensive selection of products they offer and the ease of shopping on the site, which made understanding the creative direction and crafting much easier" says Sonnet
Hollywood, CA (PRWEB) September 06, 2012
Overstock.com, Inc. recently announced the launch of its new TV ad campaign, featuring Sonnet Simmons singing the first ever Overstock.com song, "O is the One," which she co-wrote. On Thursday, September 13th, Sonnet will release her full-length version of the song on iTunes and other digital music retailers worldwide.
The first in a series of three commercials began airing on Tuesday, August 21st and showcases singer-songwriter, Sonnet Simmons, floating through a virtual warehouse with an assortment of products encircling her. Following the initial three ads featuring Ms. Simmons' breathy, soothing vocal rendition of the song, the company will introduce other soon-to-be-discovered artists performing "O is the One" in their own musical styles. Sonnet, along with director/writer Matt Hodgson of Matt Hodgson Directs co-wrote the song for Overstock.com and Chuck Myers of Big Idea Music produced the track. The song conveys the Overstock.com brand by expressing a strong value proposition that "O is the One" plus the ease of shopping anywhere, at any hour, for a wide assortment of products.
"Working on the new Overstock.com campaign was a dream project, said Sonnet, the featured artist and co-writer of the "O is the One" song". As a girl who loves to shop, I was already familiar with the extensive selection of products they offer and the ease of shopping on the site, which made understanding the creative direction and crafting the song much easier," she continued.
The three-part commercial series is currently airing on national television stations such as HGTV, ABC Family, BRAVO, BBC America and E!. A copy of the first "O is the One" commercial, as well as Behind the Scenes content, can be viewed at http://www.sonnetmusic.com/ or to view all three commercials visit: http://www.youtube.com/watch?v=q0oz6zzGiOc&feature=list_other&playnext=1&list=SP6EA1BD03424596ED
"Like" Sonnet on Facebook at https://www.facebook.com/Sonnetmusic.Fanpage. Follow her on Twitter at https://twitter.com/sonnetmusic.
About Sonnet Simmons
A fifth-generation Californian, singer-songwriter, Sonnet, was born in Greece, but grew up in far-flung locales including India and Switzerland. Combining a variety of cultural influences and classical techniques, she breathes life into lyrics and vivacity into melodies. Her self-titled EP debut, which will be officially released on September 24th, features seven tracks that blend the frothy effervescence of Eighties dance anthems with modern electronic touches and sparkling pop choruses. A full-length version of "O is the One" will be available at iTunes on September 13th .
About Overstock.com
Overstock.com is a technology-based retail company offering customers a wide variety of high-quality products, at great value, with superior customer service. The company provides its customers with the opportunity to shop for bargains by offering suppliers an alternative inventory distribution channel. Headquartered in Salt Lake City, Overstock.com is a publicly traded company listed on the NASDAQ Global Market System and can be found online at http://www.overstock.com and http://www.o.co. Overstock.com regularly posts information about the company and other related matters on its website under the heading "Investor Relations."
# # #