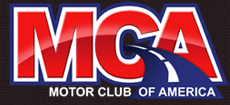 Put simply, MCA will reward you for using their services and for helping others purchase a plan that will give them total peace of mind through MCA.
Oklahoma City, Oklahoma (PRWEB) September 08, 2012
MCA's Double Up Friday Program smashes scam rumor.
Successful company enhances website, rolls out groundbreaking sales app.
The Motor Club of America, a hugely successful 86 year old life assurance company, is smashing online scam rumors with their unparalleled business opportunity for entrepreneurs across the nation. MCA's Double Up Friday Program makes it possible for anyone to start their own business and take advantage of a compensation plan that's fast becoming the buzz of the industry.
The concept behind MCA's Double Up Friday program is not only straightforward, but also very lucrative for people from all walks of life. Put simply, MCA will reward business owners for using their services and for helping others purchase a plan that will give them total peace of mind through MCA.
Becoming a "Total Security Member" only costs $40 (first 2 months prepaid membership) and $19.95 per month after that. With a membership, MCA business owners enjoy all the valuable benefits MCA offers, such as Free Towing, Hospitalization, Bail Bond, Hospital Assistance, Roadside Assistance, Fuel Delivery, Travel Assistance, AD&D, and so much more. Plus, all the tools MCA business owners need, including promotional materials and support.
For each new Total Security Membership MCA members sell, MCA will double your commission check every week. That means people get twice the amount of what the new member pays toward their membership, paid the very next Friday via direct deposit. If someone were to sell only one membership per week they could easily earn an extra $80 per week or $4,160 per year by simply sharing Motor Club of America's trusted products, and services. If someone signed up 12 new members a week, that would net them $1008 a week or a whopping $52,000 per year!
To help associates jumpstart their business, MCA has launched a brand new enhanced official website at http://www.officialmca.com. where new entrepreneurs can easily register online, plus have access to MCA 24/7 via their phone number at 1.866.860.1000. MCA has also launched a groundbreaking new app called the MCA Sharepad that's now available on iTunes. MCA iPad app gives you instant access to all MCA sales material, including services and commission structure, plus all the details needed to share a winning presentation to people looking to own their own business.
About MCA
For over 86 years, Motor Club of America has established itself as one of the most trusted companies nationwide when it comes to roadside assistance and total life assurance. With customers and associates in virtually every state in the nation, they have a clear strategy for success and providing their members with the finest products and services available in the Motor Club Industry today. For more information, visit http://www.officialmca.com.