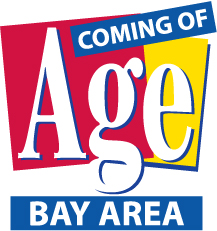 San Francisco, CA (PRWEB) September 10, 2012
Classes designed for people 50+ to create a real, workable Action Plan for their next steps in life are now scheduled in San Francisco and the East Bay. These inspiring, engaging workshops are sponsored by Coming of Age:Bay Area.
Upcoming sessions of "Explore Your Future" Workshops
are:

Four Thursdays: September 13, 20, 27 & Oct. 4, 2012
4:00 to 6:00 p.m.
Coming of Age Offices, 881 Turk Street (at Gough)
San Francisco
-- or --
Four Wednesdays: October 3, 10, 17 & 24, 2012
4:00 to 6:00 p.m.
Albany Community Center, 1249 Marin Ave., Albany
Cost: $49 for Coming of Age members; $89 for nonmembers.
For more information, to become a member, or to register for the workshop, visit http://www.comingofage.org/BayArea/explore-your-future or call (888) 308-1767. Membership in Coming of Age is free for people 50+.
The workshop provides a hands-on learning experience that helps people create a realistic vision for making their futures satisfying and rewarding. That future may include volunteering, a second career, creative endeavors, community service or other activities. The classes inspire participants to address practical ways to fuse passion, purpose and personal strengths, and aim to benefit the entire community.
After the sessions are completed, one-on-one counseling is available at no charge to Coming of Age members to match their skills with nonprofit organizations that need their help.
Coming of Age:Bay Area works with individuals and not-for-profit organizations to capture the talents, energy and expertise of people 50+ as a powerful force for public good.
Coming of Age:Bay Area is sponsored by NCPHS (Northern California Presbyterian Homes and Services, with additional funding provided by the Corporation for National and Community Service/RSVP grant and other community grants, and in partnership with KQED. Coming of Age is part of a national initiative to enrich our communities and help individuals 50+ make rewarding transitions to the next phase of life.
###