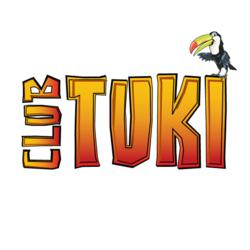 National (PRWEB) September 07, 2012
Diamond Boutique from Del Mar, California is providing sponsorship to Club TUKI's TUKI auction, a patented reward system where kids play, learn, earn and win real prizes. The kids' gaming site is proud to offer children the opportunity to play educational games, earn TUKI Moola, and win prizes sponsored by Diamond Boutique.
The Ultimate Kids' Internet isn't just giving away prizes however. They are encouraging children to play educational games that focus on health and nutrition, money and finance, Internet and technology safety, success principles and more; topics that compliment Club TUKI's goal of promoting safe and educational content online for children.
Club TUKI has patented a process where kids play educational games, earn a virtual currency called TUKI Moola, then bid or buy auction items in the TUKI auction. Diamond Boutique has provided auction items to be won in the TUKI auction, along with other prizes including: books, posters, gift cards, sports equipment, board games and much more.
TUKI offers fun, educational content that inspires and motivates children in a positive manner. The software accelerates a child's education and exploration of the Internet in an entertaining way while protecting them from online predators, pornography, hate, violence, drugs and inappropriate content on the Internet.
The TUKI™ browser and Club TUKI™ web portal combine are an online membership community and aggregation of top quality online content for kids in a safe environment. It features interchangeable themes, parental safety controls, kid-safe email, kid-safe YouTube video sharing platform, chore reminders, encouraging & motivational affirmations, and animated characters – all in an environment that allows them to enjoy the benefits of the Internet, without the dangers associated with it while accelerating educational growth at the same time. Club TUKI is a subsidiary of Children's Edutainment Network (CEN) a holding company formed for the purpose of aggregating assets in the children's educational and entertainment space, with a mission to provide both children and parents safe and empowering resources that support healthy family values through an innovative combination of education and entertainment. For more information visit: http://childrensedutainmentnetwork.com/about-us/