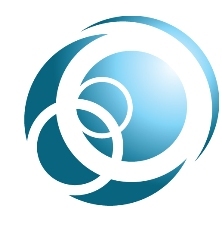 Throwing up a one-page website and stuffing it with keywords doesn't work anymore. You need web marketing specialists to set up a complete online marketing campaign.
Perth, Western Australia (PRWEB) September 08, 2012
According to a July report from marketing research firm Frost & Sullivan, more Australians are shopping on the Internet every day, and the percentage of purchases made online is growing every day. The study projects Australians to spend $16 billion online in 2012, which is up $17.6% from the $13.6 billion they spent in 2011. The report further projects that Australians will spend $26.9 billion in 2016, as the result of a compound annual growth rate of 14.1%.
The report also cites many reasons for the increase in online expenditures. More retailers are doing business online now, and more manufacturers are now marketing directly to the consumer, bypassing the "middleman". Also, those who are doing business online already are enjoying larger profits and higher percentages, and are consequently expanding their online offerings.
In addition, 88% of online shoppers who were polled said that they expect to either increase or maintain the amount of money they spend online this year. When people were asked their most important reason for shopping online, 55% said it was because they could find lower prices online than in a bricks and mortar store. 15% cited the convenience of shopping from home. 15% said that they can get a wider range of products online than they can at a bricks and mortar store. 11% said it was easier to find what they are looking for online. 2% said they like being able to shop while the stores are closed, and 2% cited various other reasons.
Another factor is mobile phones. 62% of all Australians between the ages of 15 and 65 who are on the Internet own a smartphone. An astounding 34% of all Australians who have made online purchases in the last twelve months have used a mobile device at least once. 57% of Australians who shop online have increased the amount of money they have spent shopping with their mobile devices.
So, what do these numbers mean to businesses? James Corby, Business Development Director for Oracle Digital, sees these numbers as a great opportunity: "The first, simplest, and most obvious conclusion is that whoever gets online the fastest and does the best job is going to make the most money. It goes a lot deeper than that, but the bottom line is that an online presence is soon going to be a requirement for anyone who is in business to turn a profit."
Corby continued, "It doesn't matter whether you are local, national, or international: you are going to have to be on the Internet and you are going to have to make it easy for customers to find you and do business with you. Whatever you do, local or national, you are going to need to rank on page one of Google for your market."
Corby went on to explain, "Throwing up a one-page website and stuffing it with keywords doesn't work anymore. You need web marketing specialists to set up a complete online marketing campaign. Google has pretty much said that it isn't going to allow anyone to game its rankings anymore. You have to do it right: you must have entertaining, quality and original contents and important information that give your customers a reason to share it with their friends."
Oracle Digital is a web marketing company in Perth that provides a complete, one-stop Internet marketing services for local, national, and international businesses, such as search engine optimisation, online reputation management, online press release, and other communications strategies. For further information, drop by their website: http://www.oracledigital.com.au/ or call them at 1300 899 851.