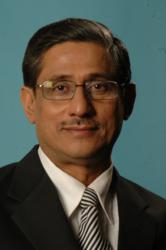 Destiny is not comparable. Destiny of each person is unique by itself. So don't suffer by comparing and contrasting your destiny with others.
Seattle, WA (PRWEB) September 11, 2012
As part of the Next 50 celebration marking the 50 years anniversary of the Seattle Center and Seattle's First World Fair, the 1st Washington State Summit on US-India Trade & Commerce will be held at the Seattle Center during September 27-28, 2012. The trade summit will be the the last major event for the month of September which has been dedicated to "Innovation Economy and Commerce". The two day trade summit will open with the 3rd Annual Building Bridges reception where the noted Indian scholar, philosopher, Philanthropist and humanitarian leader, Dr. Chandra Bhanu Satpathy will be honored with the Building Bridges across the Nations award.
Dr. Chandra Bhanu Satpathy comes from a family of academicians and administrators with a high level of cultural and religious involvement. He holds multiple master's degrees and for some years taught in Delhi University before joining the Indian Police Service. There, he excelled and was awarded three recognitions by the President of India for gallantry, meritorious service, and distinguished service. In his 35-year long career, Dr. Satpathy had been the Director General of Police for the State of Uttar Pradesh (UP), as well as the Director General of the Central Industrial Security Force. He was also senior adviser to the departments of Civil Aviation and Petroleum for the Govt. of India.
Dr. Satpathy was recently conferred with D. Litt. (doctorate of literature) by both the Rashtriya Sanskrit Vidyapeeth (National Sanskrit University) in Tirupati and the prestigious Ravenshaw University in Odisha. He was also awarded an LL. D. (doctorate of law) by the Berhampur University in India earlier in May this year. He has also been bestowed with numerous awards in India in recognition of his outstanding contribution in the field of music, lyrics, and composition of devotional music.
Dr. Satpathy wrote his first book "Eka Dashakara Ramya Rachana" (delightful short stories of a decade) in the Oriya language during his college years in the early sixties. At that time, the book was well appreciated by many established writers in India, many of whom encouraged him to continue his passion for writing. His books "Shirdi Sai Baba and other perfect masters" and "May I answer' have been translated into many Indian and international languages. His papers, short articles and write ups are regularly published in over a dozen periodicals every quarter in different languages.
His composed songs have been sung by many nationally reputed singers in India.The premier music company in India, Times Music has released his Hindi albums "Living With Sai", "Aao Sai" and "Sai Mantra – Thubyam Namami" under its banner in 2010 and 2011, whereas another leading music company HMV Saregama has released his Mantra albums "Shri Sainathaya Namah Namah" and "Hiranyagarba Shriman Narayan Sai" earlier this year. His musical compositions have also been rendered in various albums in Odia and Telugu.
His latest book, "Shri Guru Bhagavat," has been published in four volumes in India in Oriya, Hindi, and English and has become immensely popular among thousands of his fans and other scholars due to its depth and simplicity, highlighting the Guru-disciple relationship while describing the invaluable aspects of human life. Interestingly enough, this recently authored book is written in the poetic meter (lines with nine letters each, in couplet form) of the Bhagavat written by Late Shri Jagannath Das, the legendary Indian author of the 15th century. With the growing demand of "Shri Guru Bhagavat" outside India, the book might get published in the US very soon.
He is currently playing a pioneering role in spiritual literature of excellence and has engaged himself with the task of creating literature and music related to Shri Shirdi Sai Baba, an enlightened saint of the 20th century. Dr. Satpathy has been instrumental in creating Shirdi Sai Baba temples and cultural centers worldwide, the numbers now exceeding 250 in countries like USA, UK, Spain, Australia etc to name a few which are spreading the essence of Sai philosophy and engage in charitable activities like organizing medical camps, providing food and shelter to needy during natural calamities, sponsoring medical treatment, and education for under privileged
The day long US-India Trade Summit in Seattle will end on September 28 with Dr. Satpathy's discourses on "Mystique India, Eastern Philosophy and Global Sai movement". Detailed information on the US-India trade summit is available at http://www.NextFiftyIndia.org.