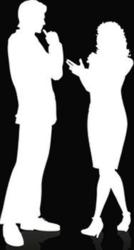 Companies with the highest representation of women in their senior management teams had a 35 percent higher return on equity and a 34 percent higher return to shareholders.
UK - (PRWEB UK) 13 September 2012
London: Have a look around several data centers today and you will notice a severe gender gap. The IT industry is currently a male-dominated area, however some experts believe the root to increasing the number of female IT employees is through cloud computing.
You may ask, why is a distinct gender gap an issue? Women are evidently happy working in other industries – so leave them to it… Research from the National Center for Women and Information Technology shows that teams with equal numbers of women and men are more likely (than teams of any other composition) to experiment, be creative, share knowledge, and fulfill tasks. Similar studies found in the same report indicate that, under the right conditions, teams comprising diverse members consistently outperform teams comprising "highest-ability" members. Realizing the benefits of this diversity is important for companies that want to retain and improve their competitive edge.
Global organizations such as Google have already realized the positive impact women in IT can bring to the table. Google recently announced a change to their maternity package that increased maternity leave from three months to five months – fully paid. Perhaps they had just read the report (see attached file) that claims that companies with the highest representation of women in their senior management teams had a 35 percent higher return on equity and a 34 percent higher return to shareholders.
So, where does cloud computing fit into all of this? Lauren Savage, Senior VP for IT Strategy and Governance at State Street Corp. credits the characteristics of the cloud, such as a heavy influence on collaboration and project management, for women's increased interest in IT. She believes women are becoming more attracted to IT because they see IT becoming a critical function to business performance. No longer about keeping the lights on in the server room, but more about being creative and adding value to the business. Women, in her opinion are natural problem solvers who can face the main problem that many companies are facing with the cloud: How to handle data.
Other experts such as Thomas Koulopoulos, CEO of Delphi Group and author of Cloud Surfing recognize that the flexible nature of remote working should not be ignored either. Stay-at-home-mothers can manage the cloud just as well as an in-house worker due to the less hands-on, less face-to-face nature of the environment.
JJ DiGeronimo an IT Executive from VMware asserts that although women who want to work in IT will still require a technical mind, the cloud will increase the need for people with big ideas and an ability to appreciate how various setups can integrate, to deliver services to business.
Women have to be self-motivated, DiGeronimo continues; "I just started reading articles, attending online events and reading up on cloud companies". She advises women to raise their hands and get noticed.
Technology professionals already working in and around the cloud should check out Cloud Network of Women (CloudNOW), a global nonprofit consortium for networking, knowledge sharing, mentoring, and economic growth.
AppsCare®, Google Enterprise Premier Partner (powered by Netpremacy Global Services) is a world leader in cloud services provisions, supporting over 2500 customers in 33 countries. Their fortnightly newsletter provides latest industry news, tips and 'how to' features and useful information about Cloud computing.
To receive a free copy of the HBR: What every exec needs to now about the cloud, subscribe to the mailing list here.
@AppsCare | @Netpremacy