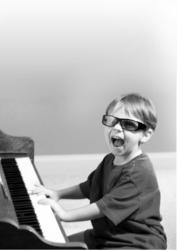 Intros provides a great musical foundation to pre-school children
Ascot, Berkshire, UK (PRWEB UK) 10 September 2012
A new concept in introducing pre-school children to music has been launched by Instrumentally in the UK.
Intros uses a story-based approach to develop musical awareness and to introduce different musical instruments and musical concepts. Intros sessions lasts for one hour and are led by two specialist music teachers with a maximum of ten children.
A follow on programme, Intros +, enables the children to continue to develop their musical skills once they start school.
Kate Chislett, Intros creator, says " It is well recognised that pre-school children have an amazing capacity to absorb and language development is at its most rapid. Music is another form of communication and it is incredible to see such young children grasp concepts and ideas that give them a great musical foundation."
The Intros season starts on Tuesday September 11th & Thursday September 13th.
About Instrumentally
Instrumentally provide inspirational music teaching of a wide range of musical instruments.
Its purpose built Ascot Studio opened in June 2011 and contains five air-conditioned music rooms each with high end digital pianos, electronic drums and a Sonos wireless music system.
Cast!, its musical theatre group, and Intros, which offers pre-school children an introduction to music, also take place at the Studio.
A range of Starbucks coffee and tea is served to those waiting in our spacious reception area and provide free Wi-Fi and space to catch up on work or homework.
Instrumentally
Studio E4
Ascot Business Park
Instrumentally
Lyndhurst Road
Ascot SL5 9FE