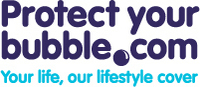 (PRWEB UK) 12 September 2012
The iPhone 5 will have a smaller USB connector than previous phones, but will connect to the larger USB ports with an adapter, Protect Your Bubble reports.
The new connector port is aimed at giving the iPhone 5 an even slimmer profile as consumers demand lighter, thinner and yet more powerful smartphones. Apple is calling the redesigned connector a "mini dock." At least one plain Dock to Mini Dock connector will be sold for an expected $10 in the US; a UK price is not available yet.
Other adapters are also in the works, including a slip-on adapter that fits over the head of the iPhone connector to make it fit a larger USB port. Dual device chargers for plugs and vehicles are also in the works, with some leaked images available online.
There is a potential problem though; the iPhone 5 is likely to transfer audio as a digital signal. Other phones transfer audio in analogue. So, to work properly, a connector adapter must have an analogue-to-digital converter built-in. The addition of a converter is expected to drive the price up a good bit.
There are alternatives with Bluetooth and Airplay for wireless transfers. However, using the default software degrades the signal past what some users will find acceptable. The Apt-X codec will maintain audio quality, but that's another expense.
The smaller connector space should also free up room to make a larger speaker port for the iPhone 5. This could create a better microphone as well. The Siri function would benefit from clearer communications.
Exactly why Apple is making this move is also being widely speculated. One good notion is Apple is trying to regain the market for cables. By coming out with a proprietary dock, Apple will also have a market lock on connectors and cables. Apple has not been very willing to share its hardware technology in the past.
Another reason is the smaller dock may be a move towards making the iPhone 5 more water resistant. Dropping a phone in the pool, toilet, sink or a puddle is a major cause of smartphone damage these days. Fortunately, Protect Your Bubble can help. Inexpensive iPhone insurance will cover your iPhone should it get stolen or damaged. Go to protectyourbubble.com to find out more about its insurance and its great iPhone insurance price.
About Protect Your Bubble:
Protect Your Bubble is a specialist online gadget insurance provider, offering low-cost insurance cover for iPhones, Smartphones, iPads, laptops, tablet PC's and more. Quotes can be obtained for your gadgets via the following URLs:
Mobile Phone Insurance: uk.protectyourbubble.com/gi-mobile-phone-insurance.html
iPhone Insurance: uk.protectyourbubble.com/ip-iphone-insurance.html
iPad Insurance: uk.protectyourbubble.com/ipad-insurance.html
Find Protect your bubble UK on the following social networks:
Facebook: facebook.com/ProtectYourBubble
Twitter: twitter.com/protectyrbubble
YouTube: youtube.com/protectyourbubble