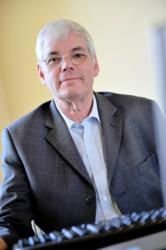 Savers don't have anywhere they can put their money that will earn them a decent rate of return and also avoid the wild volatility of the financial markets. ThinCats gives a fixed rate of interest in the region of 10% with no fees to lenders
Tamworth, Staffs, UK (PRWEB UK) 7 September 2012
ThinCats.com (ThinCats) which provides an online market for secured business loans, has opened an office in the heart of the UK (Tamworth, Staffs) as the popularity of its approach soars amongst the investment community and with that, frustrated SMEs.
The lack of traditional bank lending to small business is notorious but just as frustrated are the investors seeking returns from the market. By providing secure loans as an investment opportunity through an auction model, ThinCats now has approaching £7.6 in funds lent out to UK SMEs. (£10m worth of funds under management since it opened for business in January 2011.)
50 loans have been agreed to date, with over 650 registered members of the investment club investing in businesses across the UK. The biggest loan to date for one business is for £600,000 (a world record for this sector of lending) and loans to date total £7.5m.
Kevin Caley, managing director of ThinCats explains the model:
"ThinCats operates like an investment club for experienced investors seeking low risk investments that produce a better than average return and regular, predictable income. We link experienced investors with established business borrowers to provide a serious alternative to high street banks and we are seeing huge demand for this alternative approach from both sides.
"Savers don't have anywhere they can put their money that will earn them a decent rate of return and also avoid the wild volatility of the financial markets. ThinCats gives them a fixed rate of interest in the region of 10% with no fees to lenders and at a modest risk – we haven't lost any loans yet, because they are secured.
"Our lenders set their own interest rates and make their own investment decisions whilst our borrowers (the businesses) can get loans between £50k and £1m at fixed competitive rates from 6 months to 5 years. Essentially, by cutting out the banks, or the 'Fat Cats' if you like, both lender and borrower get a better deal."
"We use the auction method adopted by most peer-to-peer ("P2P") lending platforms to arrange loans but we are unique in always requiring security and carefully selecting a small number of relatively large deals."
Whilst the scheme is proving very popular for both investors/lenders and borrows, Mr Caley is quick to point out that ThinCats is not a source of "soft loans".
"Our 'Sponsors' – the professionals that vet each application from businesses - are very experienced 'old school' bank managers and are just as difficult to impress as when they worked for one of the major clearing banks. The key difference is that the banks have changed, moving away from the days when they gave each bank manager their own credit limit and a degree of autonomy.
"We are filling the gap in the market with great success, hence our need for the new office. Perhaps people might have expected us to be in shiny new offices in central London but that is not the way we do things around here and that is a philosophy that has served us well to date."
ThinCats has also confirmed that it has expressed an interest in the Government's Business Finance Partnership, which aims to ease the flow of credit to businesses in the UK by helping to diversify the sources of finance available to them. If that bid is successful, expect ThinCats' rapid growth to accelerate further still.