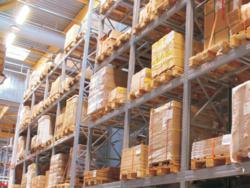 Villon Doube IR-Cuts Cameras, are proudly used by several well-known companies.
(PRWEB) September 07, 2012
On Sep 6. 2012, Villon Technology announced its new strategy of CCTV IR-Cut Cameras. In the next few months, Villon Technology will expand its production line to more CCTV models. Villon Industry is to help people choose the best CCTV camera system and IR-Cut Cameras before making any buying decisions.
James Way, CEO of Villon Technology, said, "Villon is strong at CCTV security system equipments' OEM and ODM, especially at IR-Cut CCTV Cameras. Villon's motor-type Double IR-CUTs Camera, with Independent intellectual property rights, is the most advanced and stable IR-CUT equipment."
Security issues are a major event of common concern to society as a whole, so security in various economic sectors, especially the attention necessary for a potentially dangerous high-risk industries.
James Way, CEO of Villon Technology, said, "Video Security Monitoring System (VSCS) video surveillance control system using video technology to detect monitor fortification regional and real-time display, record live images of the electronic system or network camera is the core equipment in security engineering, how to choose the right camera is a direct the key to the security quality of the project, this problem seems simple, the essence is the test of a security design and elements of the professional standards of construction and technical personnel."
"Shenzhen is the most important base of China security industry, but also the most important production base in the global security industry. We have a great product line that we feel is the best in the industry. Also, we also have a money back guarantee, which provides customers a risk free way of trying out any of our amazing product lines." Continued Mr. Way.
About Villon Industry
Founded in 2005, Shenzhen Villon Technology Co., Ltd. is a CCTV security technology company with the eligibility of production,installation and maintenance of security products, approved by the Guangdong Province Public Security Bureau. Villon CCTV surveillance products, especially its Doube IR-Cut s Cameras, are proudly used by several well-known domestic and foreign security companies. Please visit http://www.villoncctv.com/ for more details.